Missing puppy prompts epic dog chase across NYC rivers and tunnels
New York, New York - A runaway German Shepherd and Akita-mix puppy from Brooklyn named Bailey was found in New Jersey on Sunday after making a harrowing and incredible trek across the Big Apple.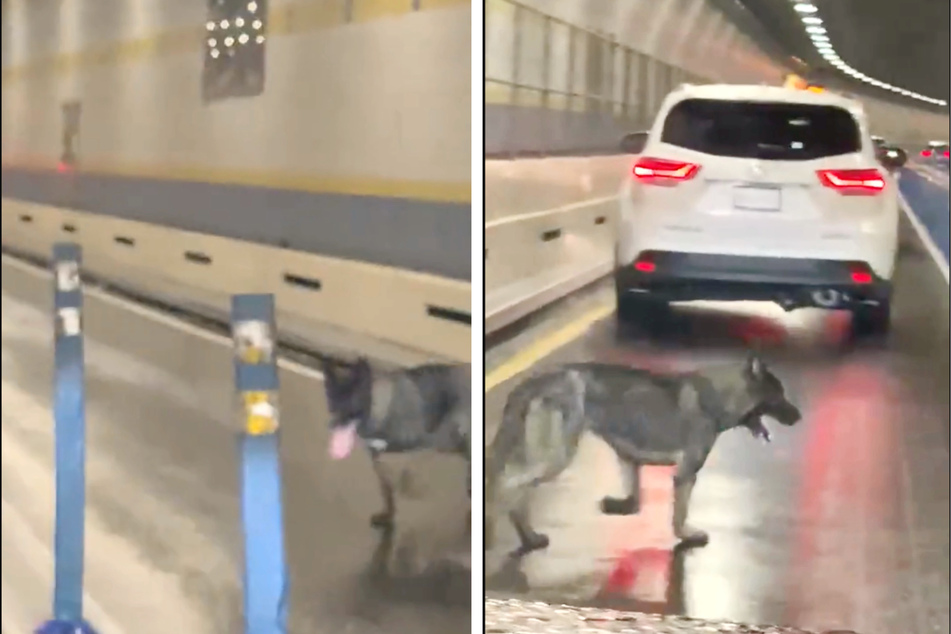 The seven-month-old pup got out of the yard of his home in Red Hook one week ago. Dog trainer Harriet Zucker helped lead the effort to track down Bailey, who he described as "very fearful of humans" and having "behavioral issues."
Bailey was first spotted by a researcher as the pup was swimming in the East River. The good Samaritan swam out to the pooch using a paddle board and attempted to help him to shore.
After a bit of a struggle, the researcher succeeded, and Bailey sunbathed on the river's rocks momentarily – until he ran off once again.
Zucker soon began distributing posters around Brooklyn to find the missing dog, eventually getting a tip that he was once again spotted – this time near the entrance of Brooklyn's Battery Tunnel.
A video posted to Twitter on Saturday showed Bailey wandering through the tunnel and being trailed by a New York State trooper.
Zucker was told by police that Bailey made it to the other end, which exits into Manhattan, but their wild search once again came up empty-handed.
The trainer eventually received a call from Port Authority police, who later told her Bailey was seen in the Holland Tunnel this time and had somehow made it to Jersey City, New Jersey, where he was found hiding out in a Home Depot parking lot.
Talk about an epic trip!
Bailey was successfully rescued after wandering out on a ledge to avoid police. He is currently being treated at the Hudson County-based Liberty Humane Society for a leg wound, but otherwise he is happy and healthy.
Bailey's adventure sounds like something from a movie. Luckily, this story has a happy ending, and Bailey is expected to be reunited with his owner soon.
Cover photo: Collage: Screenshot / Twitter / @AdamIss