North Carolina couple makes fluffy discovery inside abandoned suitcase on side of the road
Guilford County, North Carolina - A couple was driving along a highway in North Carolina last week when they spotted a suitcase on the side of the road – and it was moving!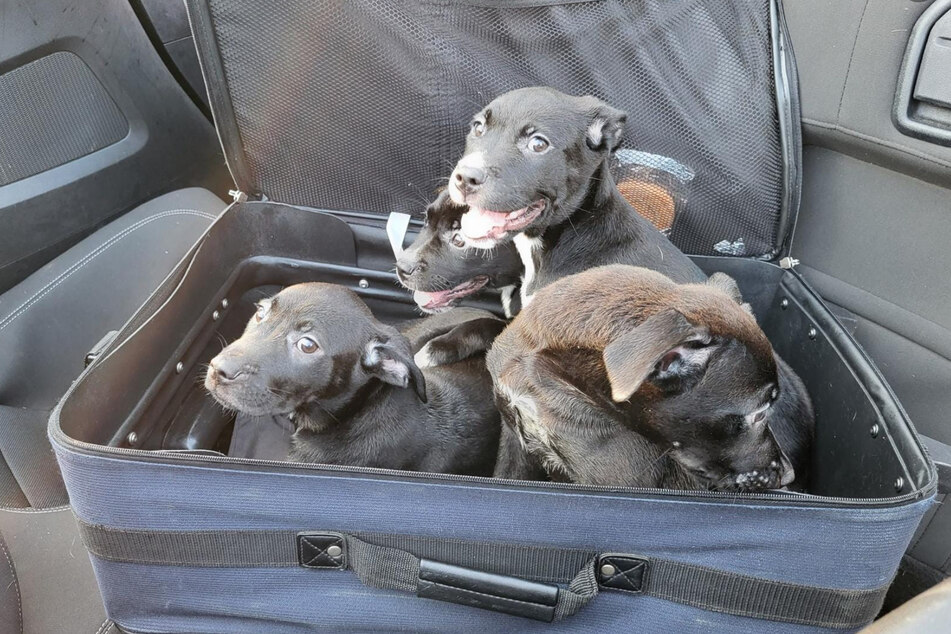 Astonished, the two slowed down to see what the abandoned piece of luggage was all about.
As they got closer, they felt their hearts drop as a small snout poked out from the suitcase.
They stopped the car and jumped out to rush to the animal's aid, but when they opened the bag, they got an even bigger shock.
Inside the suitcase were four tiny puppies staring back at them.
The couple grabbed the dogs and drove them to the nearest shelter, Guilford County Animal Services.
"We all expressed shock that someone would do that," a shelter employee told The Dodo.
The first few days in their temporary home proved difficult. The pups were initially unsure of their caretakers, but they have since slowly adjusted to their new surroundings.
"They are very scared and shy," the shelter representative said. "The medical team says they haven't had much human socialization, so our staff is interacting and playing with them."
The four puppies, all females, have since been named Tumi, Samsonite, Stowaway, and Carion.
The shelter shared the dogs' story on Facebook and got hundreds of responses. On Thursday, they provided a joyful update: the "suitcase sisters" have all found new homes!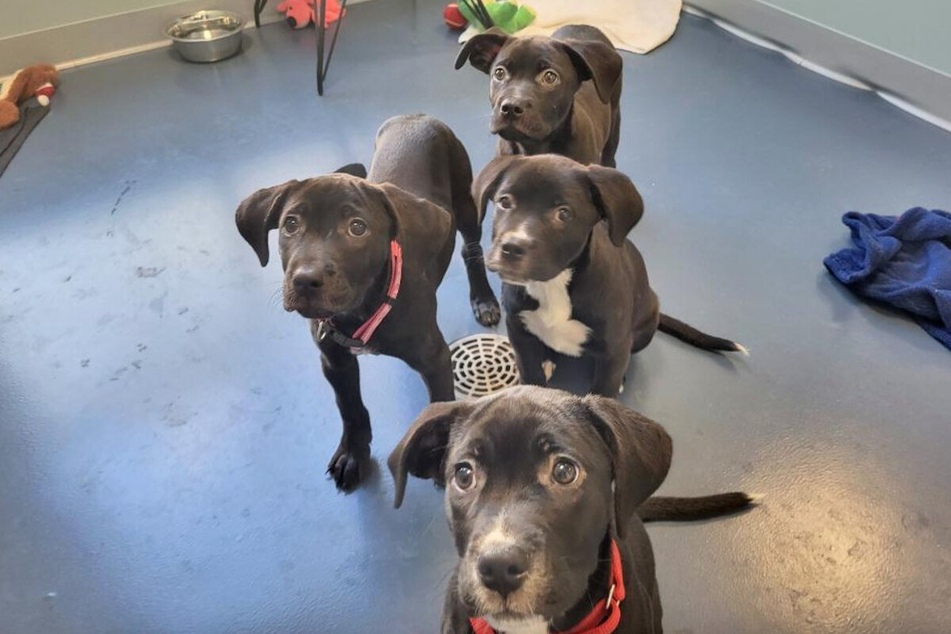 "Thank you everyone who shared and cared about these baby girls. They all have found amazing homes and two sisters were adopted together!" they wrote.
Cover photo: Facebook/Screenshot/Guilford County Animal Services