Oh, what ears you have! This dog will remind you of a Harry Potter character
Rome, Italy - The ears on this snoozing dog stopped a woman in her tracks. They stick right out of his head, defying gravity, only to droop down like a certain magical house elf's.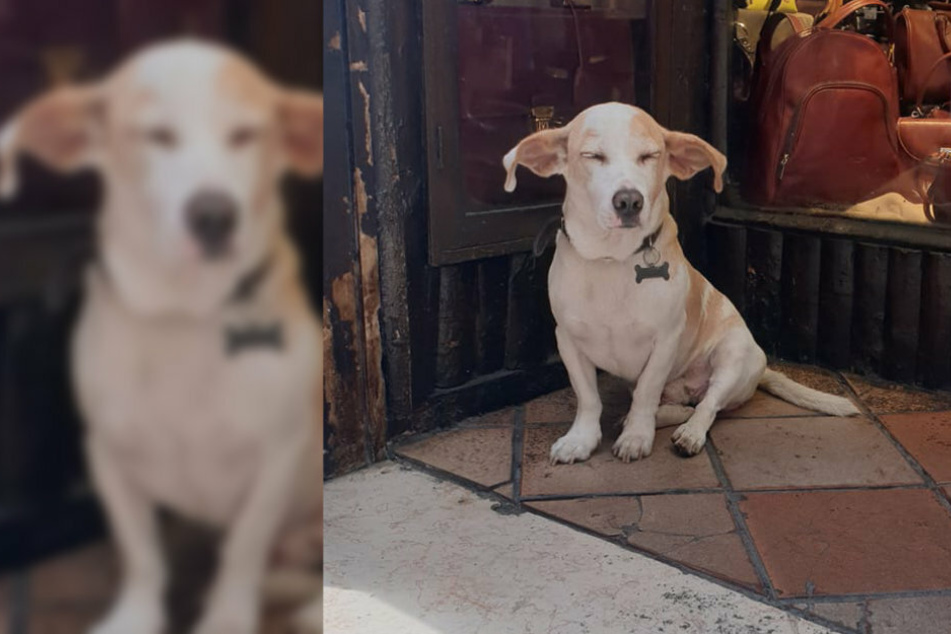 Hannah Loomes was walking around Rome when she saw this strange looking mutt on the street.
The dog was catching a nap on in front of a purse store, but that's not why she pulled out her camera and posted a picture of the pooch on Facebook.
It's all about those strange ears. You can't help but stare at them. They're like airplane wings attached to his small head. And the tips of his ears hang low as if they've lost the battle against gravity. It's a weird look but lovable nonetheless.
The dog's ears reminded Loomes of the famous house elf Dobby from the Harry Potter franchise.
The internet was thrilled with the comparison. Lots of users agreed, and the picture of "Doggy" the Elf has been liked more than 800 times so far.
It's even more appropriate because Dobby's appearance was inspired by a dog named Max, who would always sit under the desk of one of the Harry Potter art designers.
Cover photo: Facebook/Bildmontage/HannahLoomes