One "bat dog" is making a name for himself at the ballpark
Durham, North Carolina - We love a dog with baseball aspirations, and it seems like Ripken The Bat Dog is certainly about that life.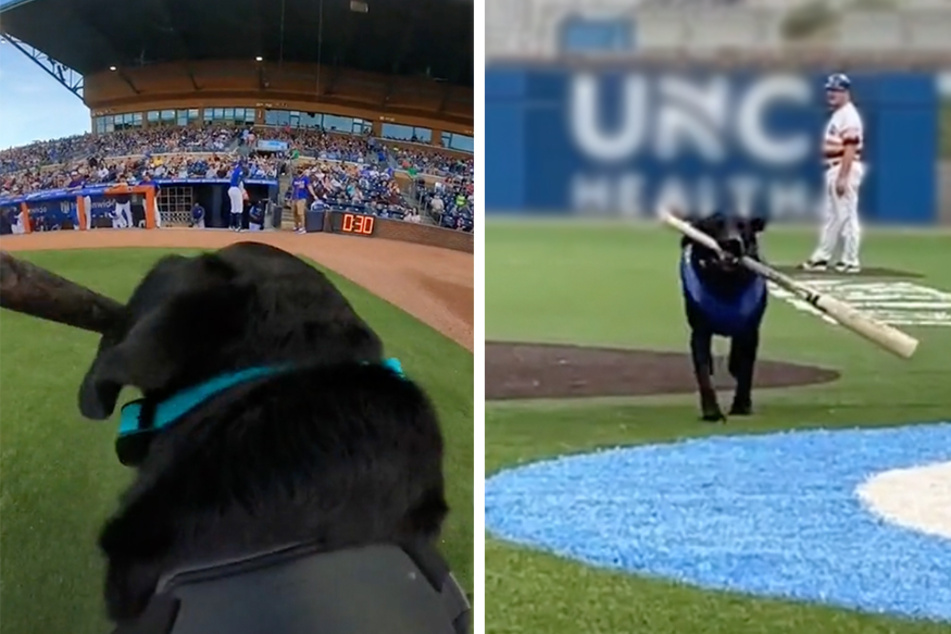 They always say if you do what you love, you'll never work a day in your life, and It certainly seems like Ripken subscribes to this narrative.
If you haven't guessed it by now, Ripken isn't a regular dog, he's a cool dog on a mission: to gather all the baseball bats tossed on the field during practices and games.
Currently, Ripken The Bat Dog is slanging bats for the Minor League Baseball team the Durham Bulls. Translation: anytime a batter tosses the bat after taking a swing, Ripken is nearby, awaiting his cue to rush out on the field, retrieve the bat, and bring it to the dugout for his teammates.
Not only is he the official Bat Dog for the Bulls, he's also the Tee Retriever for NC State Football, according to Ripken's Insta page. Whenever the team kicks off or kicks a field goal, Ripken is waiting on the sideline to dash on the field, snag the tee, and bring it back so the game can continue.
As one can imagine, Ripken has met a lot of characters along the way, and even had the fortune of hanging out with the legendary Savannah Bananas during their game against the Holly Springs Salamanders. Jealous, much?
Though Ripken's job is quite important, it seems like this sports-loving, four-legged stud is enjoying every second of the ride!
Cover photo: Collage: Screenshot/TikTok/ripkenthebatdog