Exclusive: The Savannah Bananas are changing how the world sees baseball
Savannah, Georgia - You might recognize the Savannah Bananas from their infamous and show-stopping TikTok and YouTube videos. But after TAG24 spoke with pitcher Kyle Luigs and team president Jared Orton, we found out the organization is so much more than what you see online – and they like it that way.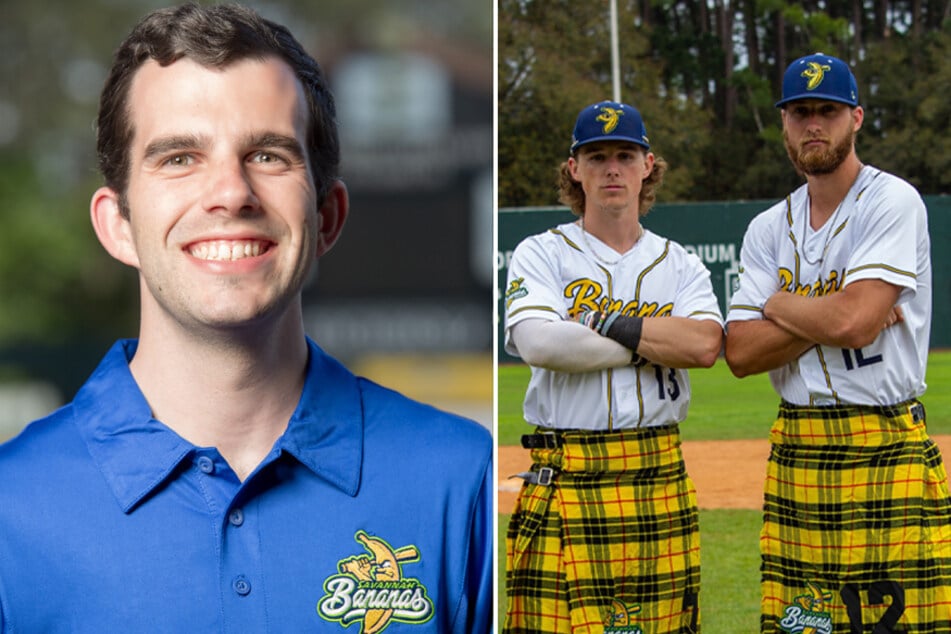 When the Savannah Bananas said it's "about damn time" to change what baseball can be, they weren't lying.
From mid-game TikTok dance breaks to dinner dates with young fans atop the dugout and so much more, there are not many risks the organization and its athletes aren't willing to take.
The best part about the Bananas is they practice what they preach. For a team that's motto is "fans first, entertainment always," it's the least you can expect.
Team president Jared Orton told TAG24 that to him, the slogan means "every single day, we're doing something that brings joy to people outside of the organization, people inside the organization, and also ourselves."
But the Savannah Bananas are so much more than an entertaining bunch truly living their best lives, and pitcher Kyle Luigs is proof of that.
His introduction to the team came in 2018 – two years after the organization's inaugural season.
"Being from Savannah, I had seen a Iittle about it," Kyle told TAG24, noting there was "a lot of commotion going on down there."
Thanks to having a coach connected with the Savannah Bananas, Kyle – along with his former college roommate and current Bananas teammate Bill LeRoy – was sent to play summer ball with the team.
It didn't long for him or Bill, someone Kyle jokingly said he "can't get away from," to realize "this is really cool, let's do whatever we have to do to stay here."
Snippets from interview with Kyle Luigs
The three versions of baseball the Savannah Bananas are serving up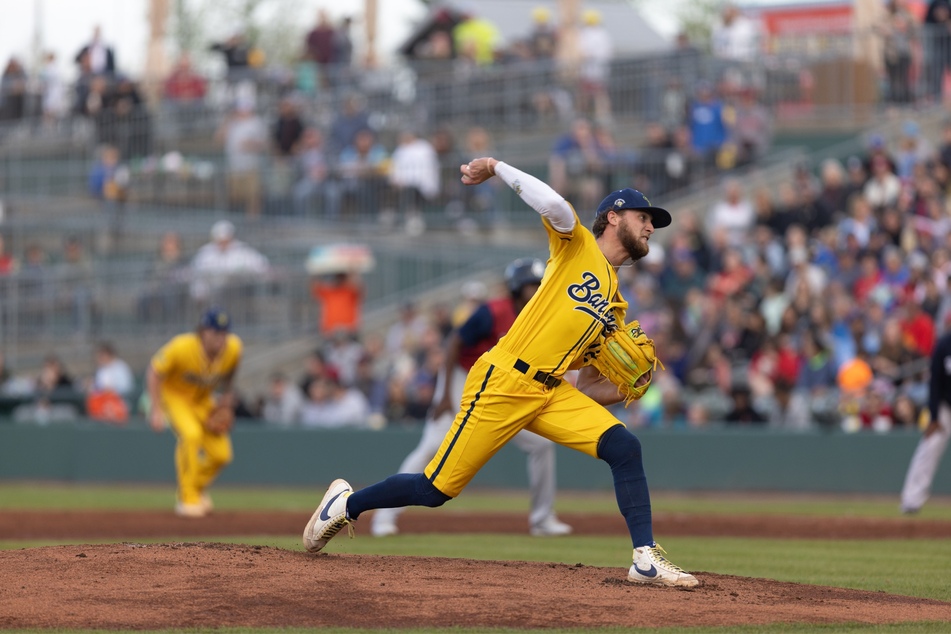 Flash forward to the present-day, and Kyle's since graduated from college and joined the Bananas' Premier Team, which differs from the Coastal Plain League (CPL) team.
"The premier team is [made up of] guys that are out of college - whether you are 75 years old and one of our relief pitchers or you could be just out of college," Kyle said.
On the other hand, to play in CPL, one must have college eligibility. College baseball players can play in the CPL the summer leading into their freshman year, and the summer after they graduate: "That's what me and Bill did."
But the Bananas offer up another form of baseball that's ideal for those with fleeting attention spans: Banana Ball.
According to Kyle, "Banana Ball is basically a more interesting, fast-paced, fan-oriented game of baseball. We're still doing the same exact things [as a regular baseball game], we just tweak a couple of rules to make it faster and more entertaining."
"Something's always going on and we involve the fans more, which I think is why we're seeing such a large following ... no one else is doing this kind of baseball for the most part."
Banana Ball: explained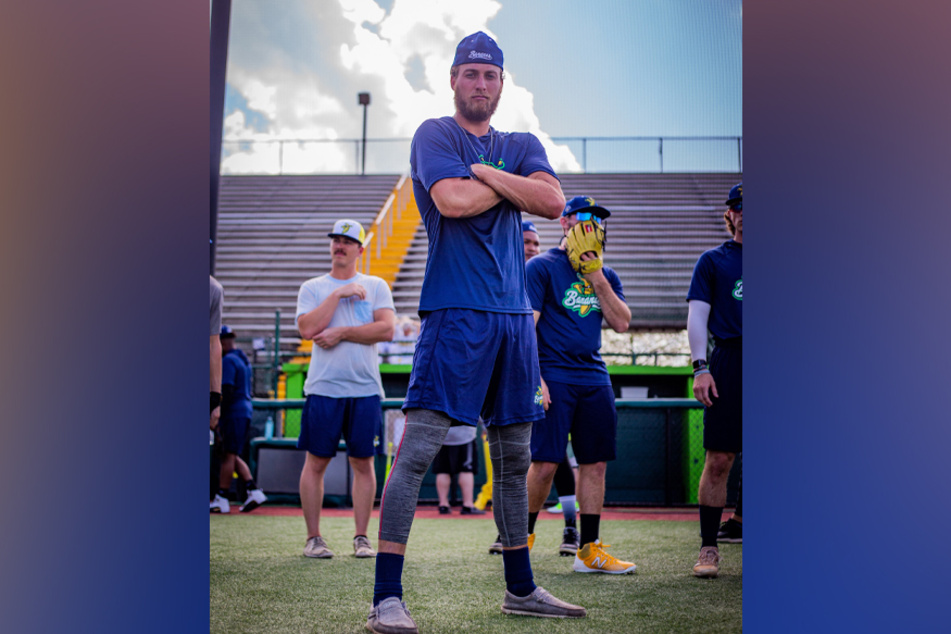 In typical Savannah Banana fashion, you'll get your money's worth on the entertainment front in all three forms of baseball offered up. But Banana Ball has a two-hour time limit. Translation: there are no 20-inning games, and we're here for it.
Instead, there are five innings, and each inning is played for a point – kind of like tennis. "It keeps it interesting, so there's never really a blow-out," Kyle noted. Batters can't step out of the box, and if they do, it's called a strike. There also aren't any mound visits, and there's no bunting allowed – a rule Kyle's a big fan of.
"If you bunt, you get thrown out of the game because bunting sucks and it's boring," he quipped.
If a fan catches a foul ball, that batter is out. "We've had it happen like five times on tour, and we bring the person who catches the foul ball out on the field and treat them like a celebrity, which is cool to see," Kyle said, "and it keeps all the kids engaged."
Kyle Luigs and Jared Orton's favorite moments in Bananaland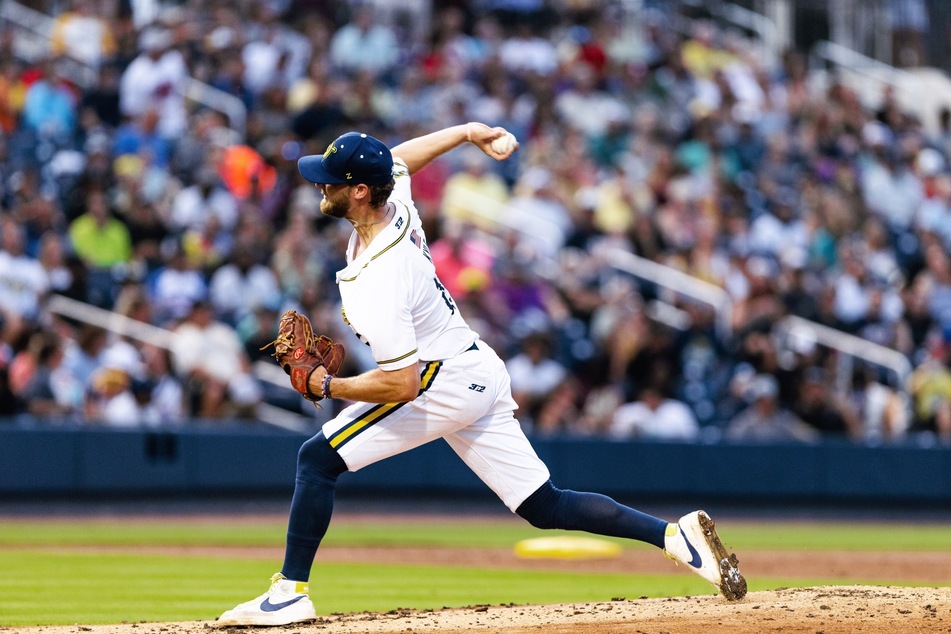 Aside from baseball, there are many things about the Savannah Bananas that keep Kyle coming back for more. But out of all the "super rewarding" TikToks, IG reels, and music videos he's starred in, one stands out the most.
"This past summer, I went on a date with a little girl on top of our dugout in the middle of the fifth inning one night, which was super, super cool," Kyle said. "She was like, five, and I was so worried that she wasn't gonna be talkative at all, but she would not stop talking. She was so comfortable."
"We literally sat on top of our dugout at a high table, they brought us dinner, I talked to her for the whole half-inning, and they played a slow song and we danced to it and it couldn't have gone any more perfect."
For Jared, who joined the Banana party in 2015 before things really got underway, it's all about the fans.

"Every ethnicity, every socioeconomic group, they're all there [at the games], and they're all dancing, and laughing, and cheering," he said. "Maybe they weren't a baseball fan, but they wanted to come to this."
"That's why I fell in love with this thing early on. We get to create something new, and different, and fun for people that brings everyone together to a baseball stadium. And [when] they leave and they high-five you and say, 'I can't wait to come back again,' – that's what I enjoy the most."
With sold-out games, hyped-up fans, and an organization that's dedicated to making baseball fun again, it's no wonder that the world can't seem to get enough of the Savannah Bananas. Even ESPN couldn't ignore what they were cookin' up under the Savannah sun. That's right – ESPN+ is set to air an original series called Bananaland in August that will show the team as you've never seen them before.
If you haven't drunk the Savannah Bananas' Kool-Aid yet, it's only a matter of time until they win you over, too.
Cover photo: Courtesy of the Savannah Bananas