Paramedic pooch administers first aid after owner has stroke!
Oakland, New Jersey - You'd think this dog had taken a first aid course, because when his owner collapsed, the pooch reacted like a pro!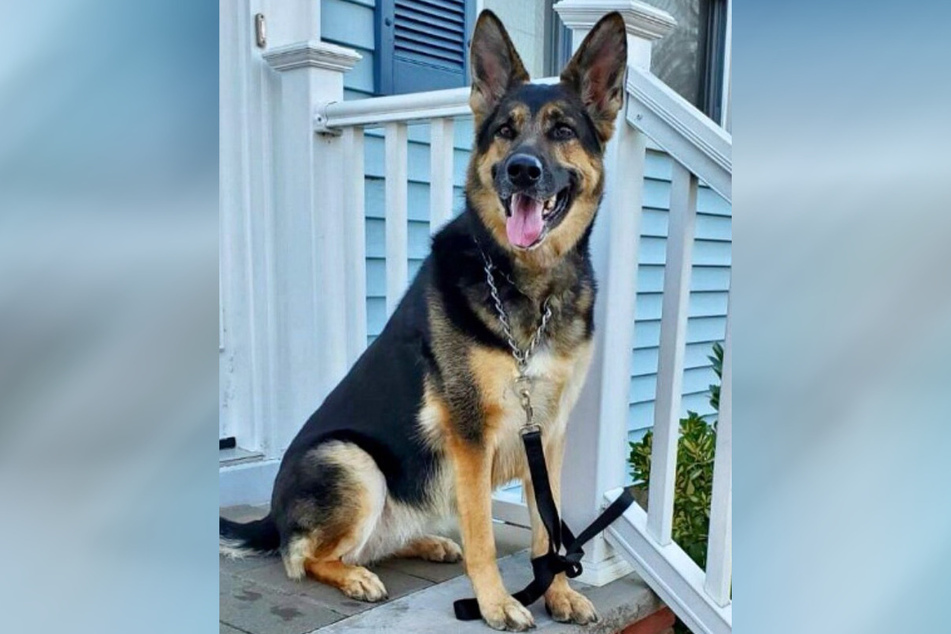 The German shepherd named Sadie didn't leave her owner Brian's side when he hit the ground while having a stroke last week in Oakland New Jersey.
According to Ramapo-Bergen Animal Refuge's Facebook post, Sadie kept her owner conscious by licking his face.
But the dog did more than keep Brian conscious. She even pulled him to his cell phone in the other room so that he could phone for help.
But what makes this story all the more amazing is that Sadie and her owner haven't been a team for very long. Brian adopted her from Ramapo-Bergen Animal Refuge just a few months ago and at the time the female dog wasn't a huge fan of men.
According to the facility's staff, Sadie was given up for adoption when her previous owner moved and wasn't happy to be separated from them. "She was confused and seemingly lost upon rescue, having suddenly lost the only family that she knew."
It wasn't easy to find Sadie a new home because she was nervous around strangers. But Brian didn't mind and felt like he had a "special bond with Sadie." That certainly proved true, in more ways than one!
Brian video chats with Sadie
The bond that Brian felt certainly was special, because if it hadn't been for Sadie, Brian may not have survived his stroke. "This time, Sadie gave Brian a second chance at life," the animal refuge wrote. "Brian... is alive today thanks to Sadie's devotion and quick thinking."
Brian is currently recovering at a rehabilitation center and Sadie is being taken care of by his family. But the two aren't really separated because Brian FaceTimes his rescuer every night.
These two were clearly meant for each other!
Cover photo: Screenshot/Facebook/Ramapo-Bergen Animal Refuge