Pit bull kisses baby and changes hearts on TikTok
Cincinnati, Ohio - While most might not think of a baby and a Pit bull as the best combo, a family on TikTok has stirred the hearts of millions and is changing people's minds.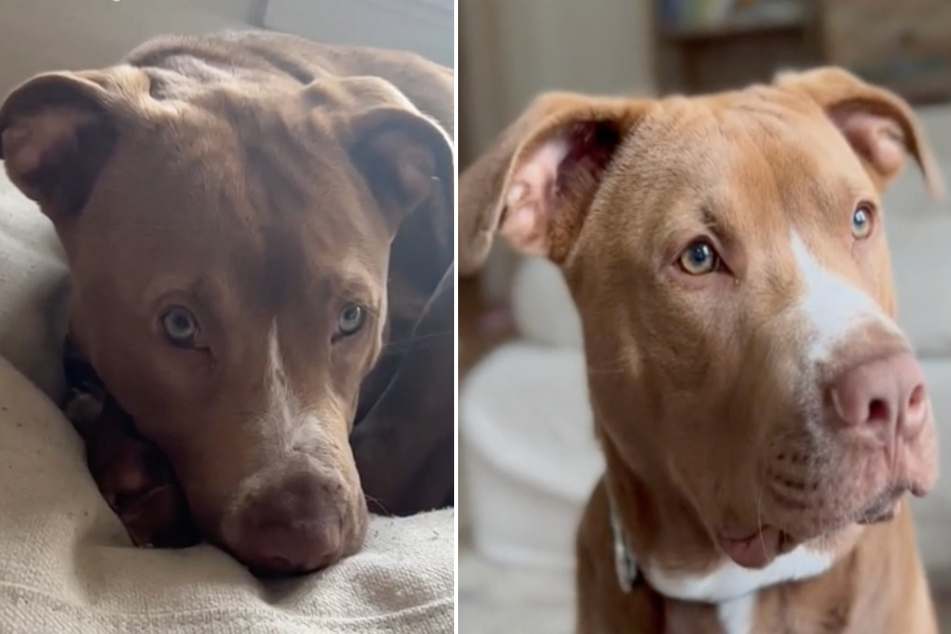 Emily Green's Pitbull Ollie joined the family just a few months ago after her husband brought home "an abandoned puppy dumped under a highway bridge. "
They were unable to locate his former owners even through his microchip, and were told they would be "crazy" to keep the dog – as the breed has sometimes been known to be aggressive.
Yet Ollie is disproving the stereotype. The four-legged friend from Cincinnati seems as gentle as a lamb, especially in his interactions with Emily's two children, including Luca, who was born with Down syndrome.
"He quickly stole my kids' heart and became their best friend," Green wrote.
Ollie and the Green family have since gone viral, with tens of thousands of views on each of their sweet-spirited and surprising videos.
Pit bull cuddles with toddler in popular TikTok clip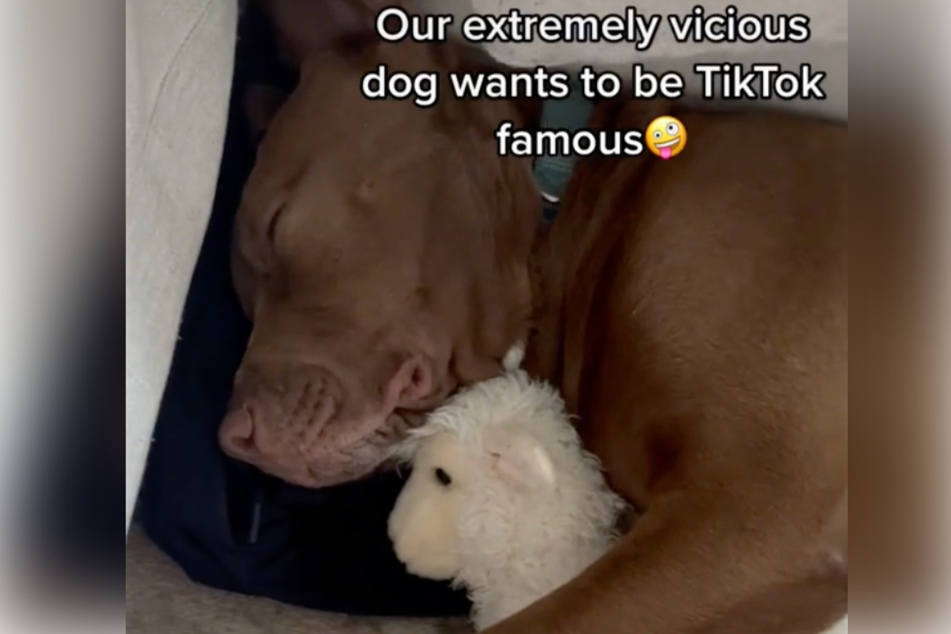 Not only is little Luca in love with the new pup, but his younger sister Nico also cuddles right up to Ollie.
In many videos, Nico can be seen squishing Ollie's face, pulling on his fur, and laying with the stereotypically "vicious" dog.
In one of the most stirring and talked about clips, the Pitty gives the toddler a kiss right on the mouth. It has been viewed over 6 million times.
Users can hardly get enough of so much cuteness.
"This is the cutest thing I've ever seen," wrote one.
"That is the sweetest vid I have watched in a long time," commented another.
"So sad this breed is badly spoken about. I had a Pit bull as a kid who was the same way with me," another chimed in.
Green's social media bio says her family is simply "living life and breaking stereotypes" through "feel good content." With Ollie on board, they'll surely have plenty to come.
Cover photo: Collage: Screenshot/TikTok/downwiththegreens