Pocket-sized Dachshund baby takes TikTok and NYC by storm
New York, New York - This little mini Dachshund is taking over the Big Apple in an adorable TikTok that has dog lovers in raptures!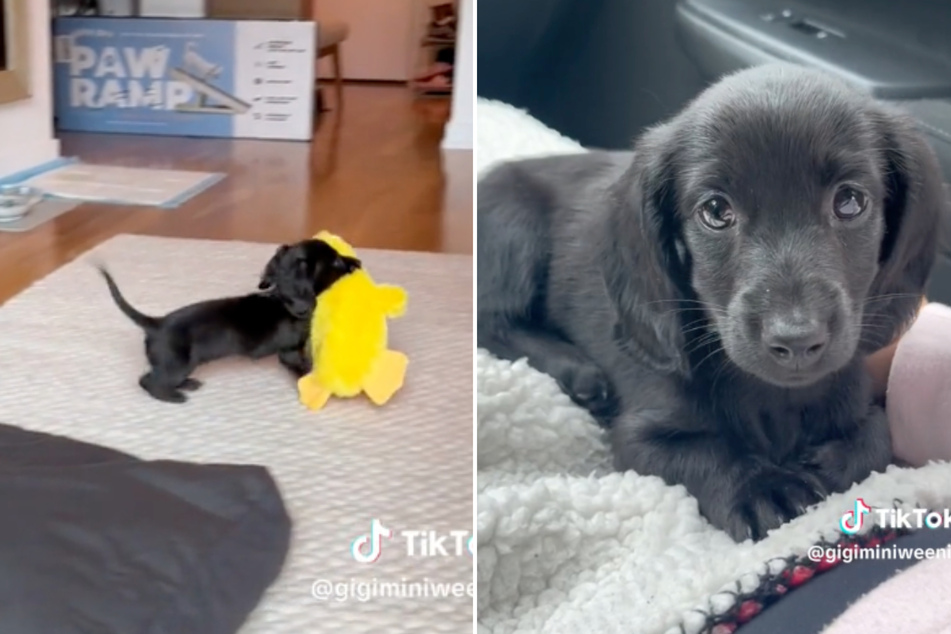 A TikTok clip featuring a little dog named Gigi visiting Brooklyn for the first time has the internet gushing.
The cute video has been online for three days, garnering more than 5 million views and 1.6 million likes.
"My first adventures in Brooklyn," the video caption reads.
The little puppy proceeds to "introduce herself" in a voice-over, saying she's a "mini weenie" from upstate New York. She talks about arriving at her new home and describes her first nap, her humans, and her special ramp. It also shows the pooch adorably playing with her toy duck bigger than she is, but that isn't even the best part about her fur-ever home.
"My favorite thing in the entire new house is the carpet. I love to chew it. I love to play with it. I love to just rip it up," she says.
The clip is super sweet and promises to be just one of many on gigiminiweenie's new TikTok account!
Mini Dachshund puppy leaves TikTok users gushing
TikTok users can't get over Gigi's cuteness, gushing over the sweet puppy in the comments section.
According to animal experts, mini Dachshunds are an active breed usually weighing only up to 11 pounds. These dogs love puzzles and exercise. The only drawback is that they can be very independent and stubborn.

Gigi's parents are going to have to convince this cutie there are better things to play with besides the carpet!
Cover photo: Collage: Screenshot/TikTok/gigiminiweenie