Pomsky: This Pomeranian and husky mix has both the brains and the adorable looks
Southampton, UK - Huskies and Pomeranian dog breeds are known and loved for their boisterous energy and strong personalities. When these two breeds are mixed, they make preposterously perfect puppies.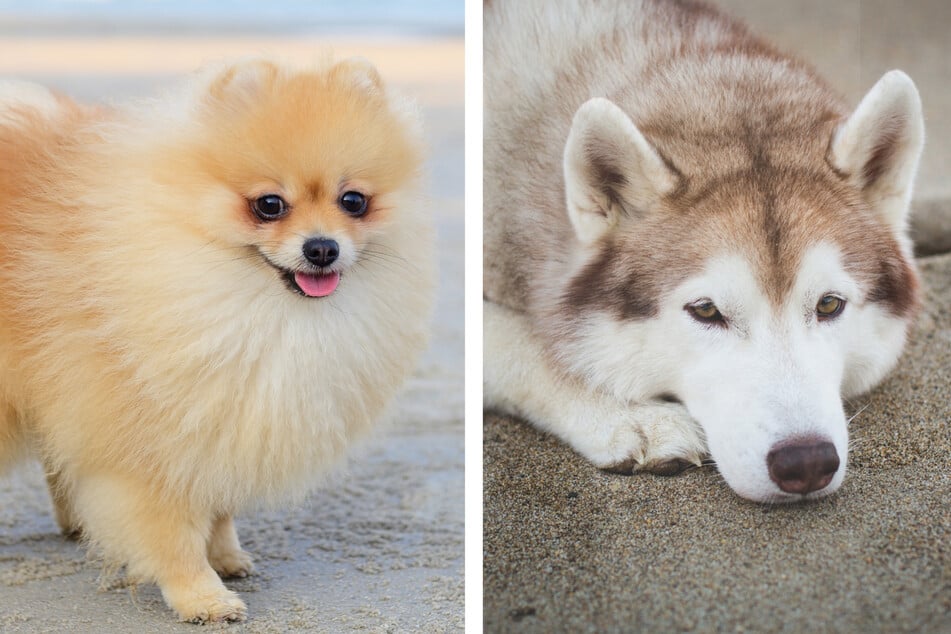 Mixing a big, bold husky and a tiny, but mighty Pomeranian gets you this lively breed called the Pomsky.
While they come in many shapes and sizes, Pomskies always have a strong personality and loyalty to boot, per dog experts.

As both of this designer breed's parents boast thick, lustrous coats, it should come as no surprise that their fur is built for the cold.
But what you might not expect is the Pomsky's sheer variety of colors, markings, and even size.
Some have the distinctive darker fur of a husky on their foreheads and backs, while others have the blonde of their Pom parent. Many also have those adorable fluff tuffs around their necks.
Pomskies come in sizes ranging from toy to medium, but most specimens are on the smaller side.
Aside from the unusual diversity, what sets this breed apart is its smarts.
Pomksy dogs are all over Instagram
Pomskies are trainable doggos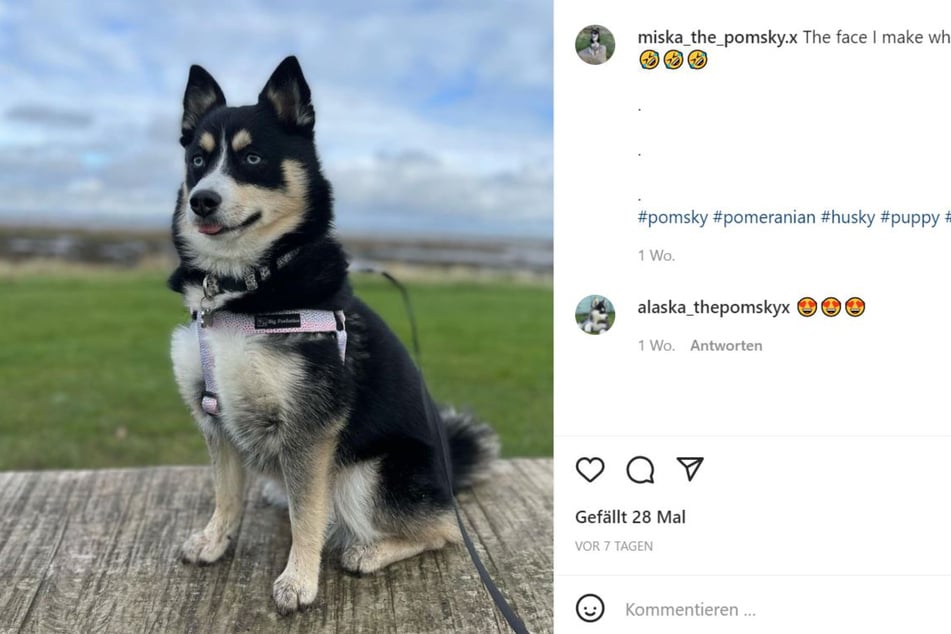 Pomskies have their parents' brains and sociability. They are extremely loyal pets, with a tendency to chat or yap.

This breed is also very adaptable and doesn't need a whole lot of space or exercise.
Another great plus is that Pomskies are very trainable, despite a slight stubborn streak, which they also get from both huskies and Pomeranians.
On the other hand, this might not be the best choice for you if you've got kids around. While owners will enjoy full devotion, it takes time to get this breed to tolerate cats and small childred.
As a relatively new dog breed, Pomskies aren't yet accepted by the American Kennel Club.
Cover photo: Collage: 123RF/brostock & anaki2405