Porch puppy stuns woman who mistakes the canine for a robber!
St. Louis, Missouri - When a woman came home last month, she was horrified to realize that someone must have been on her porch. Then, everything became clear as she noticed a frightened dog hovering in the corner, looking at her with wide eyes.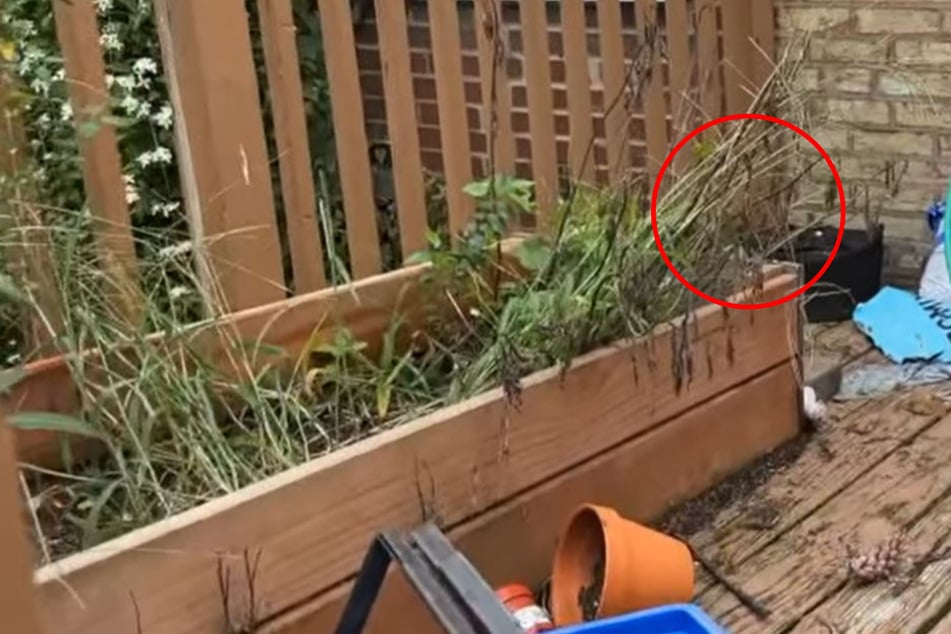 The animal was hiding behind one of the flower pots that it had apparently tipped over. After finding the dog, she decided to call up a local animal shelter called Stray Rescue of St. Louis.
The shelter's director, Donna Lochmann, immediately went to pick up the four-legged friend and quickly determined that the pup was a young female.
Speaking to The Dodo, the animal welfare worker explained, "She was just very scared ... Fortunately, she wasn't hurt." The dog had otherwise not caused any trouble.
"She let me put her on a leash, so I picked her up and carried her to the Jeep," Lochmann said, adding that the doggo was wagging her tail, indicating that she felt safe with her right away.

A short video showing the dog on the porch was posted on Stray Rescue of St. Louis' Facebook page.
This sweet pup is looking for her forever home!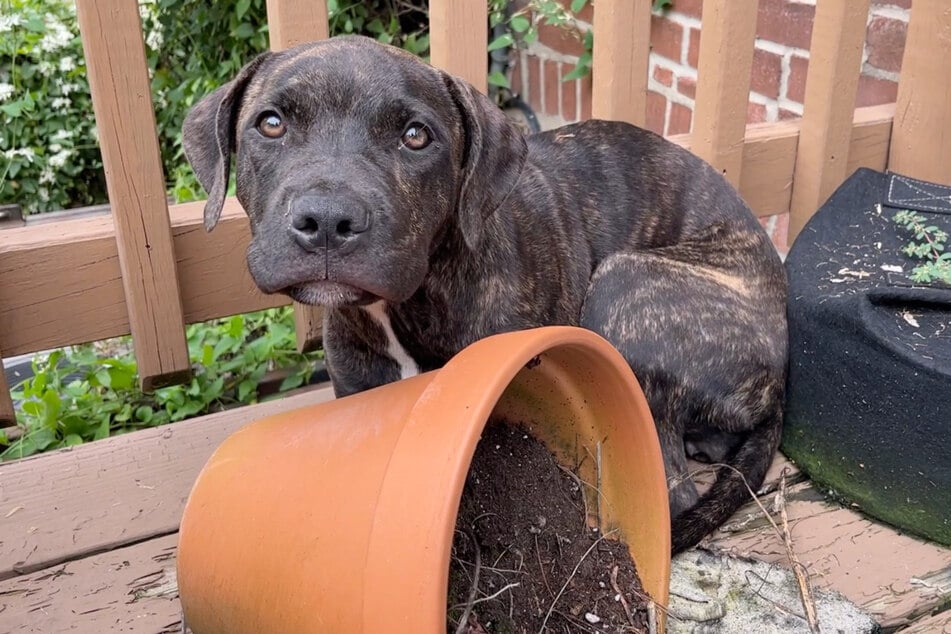 First, Lochmann took the four-legged friend to the vet, who was fortunately able to confirm that Queen Elisabeth – as the dog was now humbly called – was in perfect health.
"She is a bit shy ... But in no way aggressive," explained her rescuer. All she needs is some love and a little bit of emotional "healing".
At the moment, six-month-old Queen Elisabeth is at the animal shelter awaiting her forever family.
Cover photo: Screenshot/Facebook/Stray Rescue of St. Louis