Pugs are no longer classified as "typical dogs"
London, UK - Are Pugs really "dogs?" A new finding begs to differ!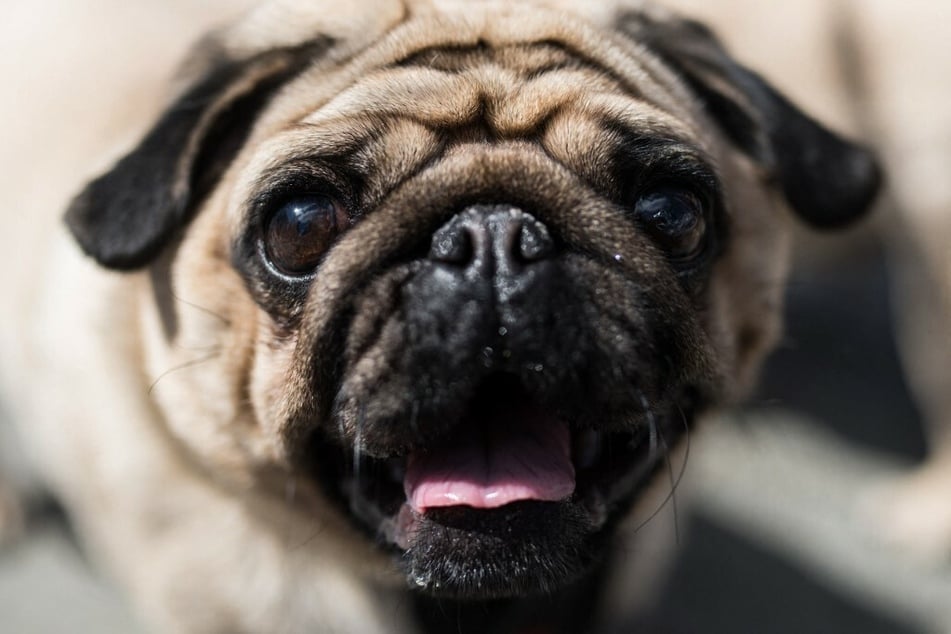 Pet owners love Pugs for their cute appearance –that wrinkled face, those beady eyes, and their pleasant pout.
Yet, Pugs face more health risks than other dog breeds, so much so that a new study from The Royal Veterinary College has claimed they "can no longer be considered a typical dog from a health perspective."
The study compared Pugs to thousands of dogs from other breeds and studied their odds of developing common disorders.
Researchers found "the Pug has diverged substantially from mainstream dog breeds."
Pugs had an increased risk for over half of the health issues studied. They were 51 times more likely to have narrowed nostrils and obstructed airway problems, and 11 times more likely to have skin fold infections.
Additionally, 17.4% of Pugs surveyed were obese, compared to just 6.9% of other dog breeds.
"The breed has a flat-faced look (brachycephalic) that many humans find highly attractive and 'cute,' but this flat face is also linked to several serious health problems," the study explained.
It concluded that there may be a need to "reform this breed."
Pugs dogs are loved in homes around the world
Pug dogs are one of the most common and well-loved types of dogs among pet owners, with the American Kennel Club ranking them as the 28th most popular out of 204 US breeds.
"Once the mischievous companion of Chinese emperors, and later the mascot of Holland's royal House of Orange, the small but solid Pug is today adored by his millions of fans around the world," the club said.
Four-legged friends in the "small but muscular breed" normally live between 13-15 years and typically weigh around 15 pounds.
After this newest survey's findings, it's more important than ever for Pug owners to keep a close eye on the health of their pups.
Cover photo: MLADEN ANTONOV / AFP