Pup gets the wiggles after mouthwatering phone call
Australia - When you're a dog and you hear the words "peanut butter" and "treats," there's no holding back.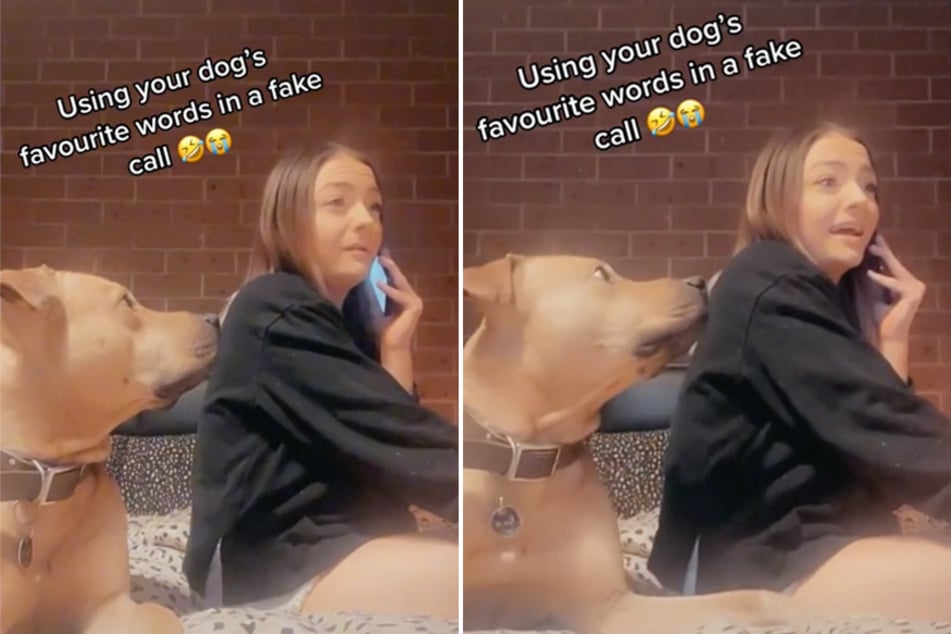 You know the look your pet gives you when you're scarfing down a piping hot plate of noms and have yet to toss a bite their way?
Now amplify that energy and add a side of hyperactive yet adorable doggy guilt, and that's the vibe one TikTok user's pup gave off in the midst of her phone call.
Clearly trying to trigger her fur baby by way of verbal cues, TikToker Kara Speck starts listing off numerous things her dog loves, like "walks" and "Nanny's house," while the K9 passionately gazes in her direction.
But the excitement didn't get real until she muttered the two best words in any doggo's vocabulary: peanut butter.
"I'm kind of hungry, so, I kind of want some peanut butter," she said, at which point her dog got a serious case of the wiggles before nudging her leg with its paw as to say, "Hey, lady, you know how I feel about PB!"
Things only escalated from there, particularly when Kara mentions "treats," causing her four-legged friend to spin 180 degrees before jumping off the bed in a full sprint – presumably towards the treat jar.
The adorable TikTok showcasing a dog's deep love for the food game – and Nanny's house – has amassed 3.9 million views in two days.
Cover photo: Collage: Screenshot / TikTok / karaspeck_