Puppy sniffs cat companion and the stinky whiff has TikTok giggling
They say curiosity killed the cat, but in this case, it made the dog gag!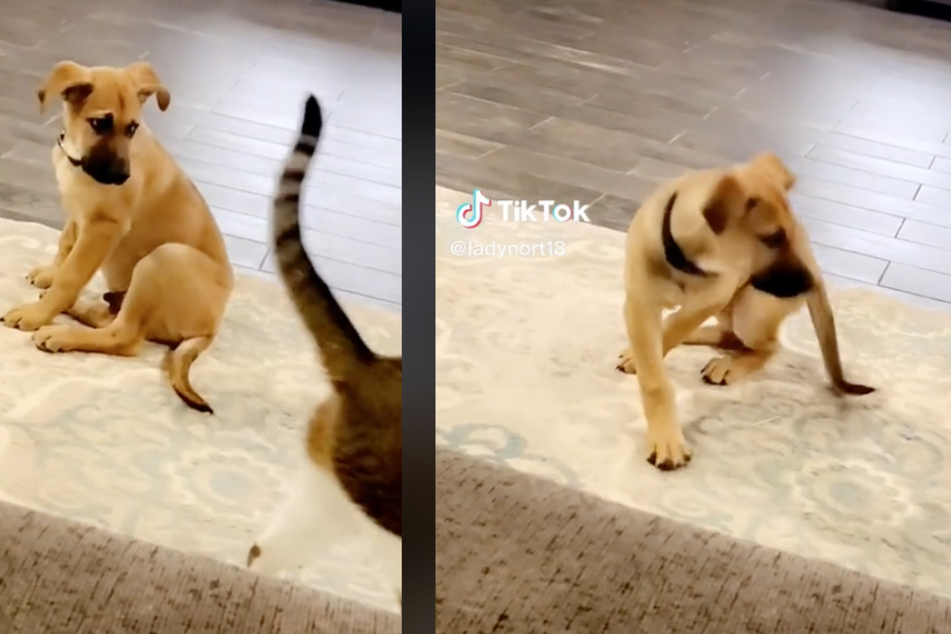 This gag has sparked some serious giggles.
One puppy just had to find out what his cat companion's behind smelled like.
Spoiler alert: he didn't like it, and his reaction has amused millions on TikTok.
Luckily, TikTok user ladynort18 caught the amusing moment on video.
In the now viral clip, her young pup decides to give the cat's butt a sniff.
"When your puppy notices the cat's butthole for the first time," read the clip's caption. "#stinky."
At first, it seems like the dog has decided to stay away. But curiosity gets the better of him, and he leans into the feline for a quick sniff – and gags.
Apparently, this cat's a smelly one.
What has made the clip more hysterical, however, is the voiceover the animals' owner has laid on top, narrating the funny moment.
TikTok users can't stop laughing over viral dog video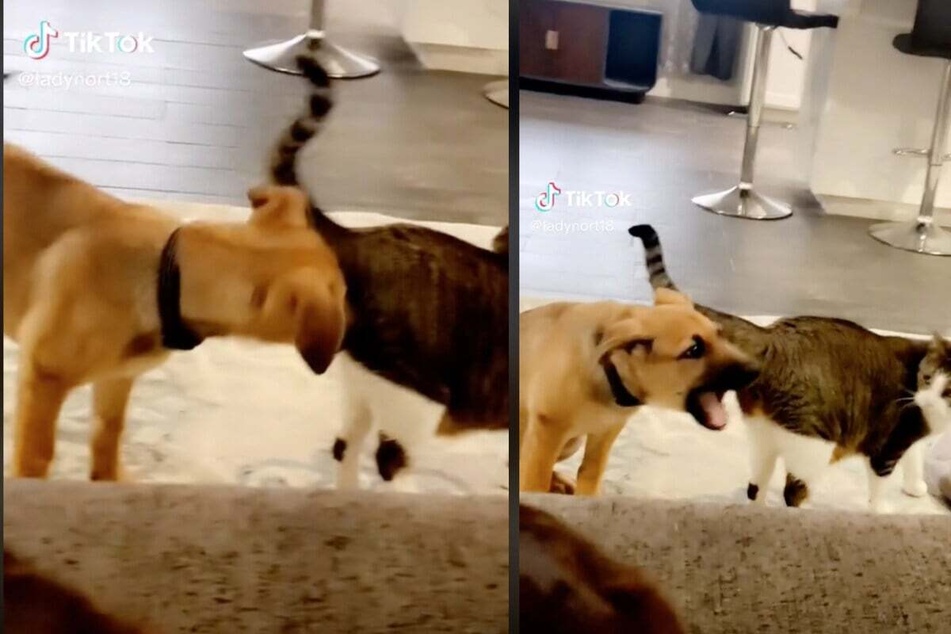 Thanks to the quick clip's funny sound bite, it's been watched 4.4 million times.
TikTok users filled the comments with crying laughing emojis, and gushed over the dog's gagging reaction.
"I hollered way too loud and nearly passed out from laughing," one user wrote. Another confessed: "I laughed so hard I cracked my back."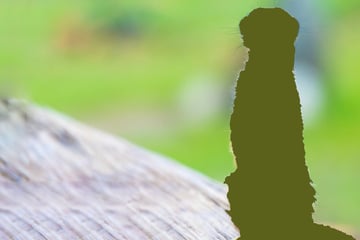 Still, others shared they'd been watching the clip on repeat and were still in tears: "Why did I watch it ten times and laugh every time?"
One thing's for sure: this dog has brought on a gaggle of giggles indeed.
Cover photo: Collage: Screenshot/TikTok/ladynort18