Rescue dog helps widowed grandma overcome heartbreak
Lincoln, Illinois - When her husband of 58 years passed away, Mary Lou was devastated. So, she decided to fill the hole in her heart with a rescue dog, and a viral clip of their first encounter has TikTok gushing over the precious pairing.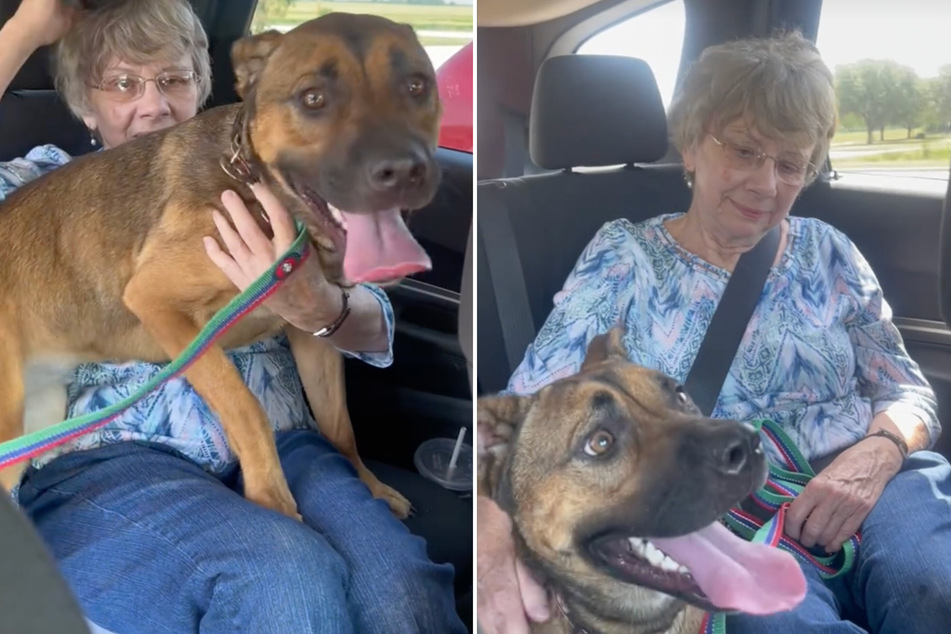 TikTok creator Ally's grandparents, Mary Lou and Leonard, met in high school. The couple was married for 58 years before Leonard passed away from esophageal cancer.
Ally told Newsweek that her grandparents "were true soulmates." She added that Mary Lou "was his caretaker for the last several months, but before that, they were a perfect example of love."
After her husband's death, Mary Lou was heartbroken, but Ally said her grandma was sure of one thing: "She knew she would need a protector and a companion."
Per the outlet, Mary Lou soon fell for a rescue dog named Luna after seeing her picture posted by the Humane Society of Logan County. Ally, Mary Lou, and Ally's brother all hopped in the car and drove two hours to pick up the dog.
Ally filmed her grandma's first encounter with her new dog and shared the story in the subtitles of the TikTok, writing, " My grandpa passed away last week, so we took grandma to get a dog."
Rescue dog helps grandma mourn the loss of her husband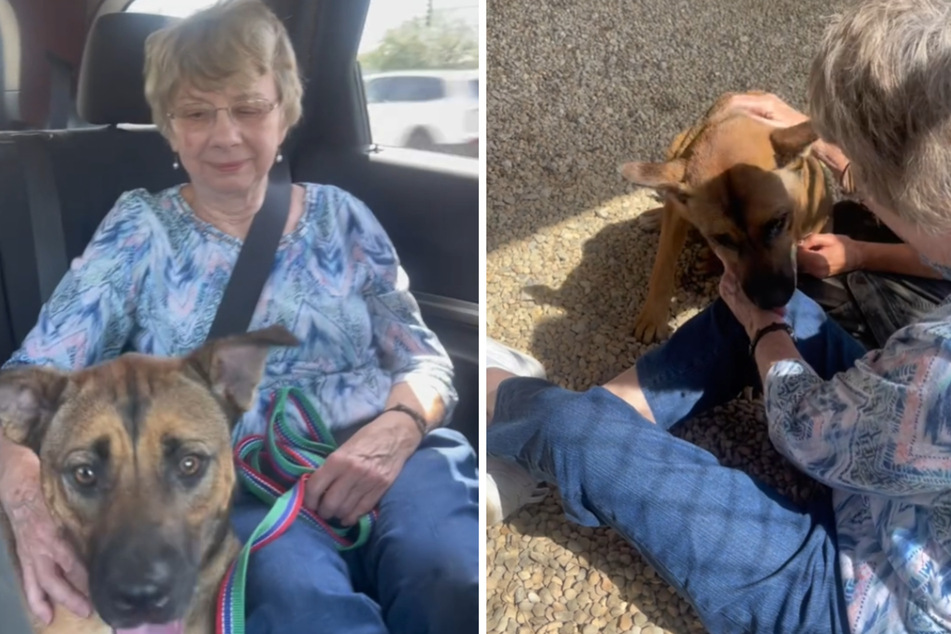 The TikTok of this grandma's first encounter with her new rescue dog has garnered one million views and counting.
Almost 200,000 TikTokers have liked the clip, and commenters have dubbed it "so sweet."
The video shows it took a minute for the rescue mutt to warm up to Mary Lou, but treats and pets soon did the trick.
Ally said her grandma was over the moon that day. "When we signed the paperwork, she just was smiling ear to ear," she revealed. "It couldn't have been any sweeter."
On the way home, Luna got sick on her grandma's lap, but Mary Lou took the accident in stride, cleaned it up, and laughed.
Luna appreciated her new human's compassionate response and spent the rest of the ride cuddled up with Mary Lou.
Ally says Luna and her grandma are now "absolute best friends," and the dog's positive nature is helping Mary Lou deal with her grief.
Cover photo: Collage: Screenshots/TikTok/allykate120