Rescue dog's dramatic reaction to a cat has TikTok crying with laughter!
Hull, UK - There's fraidy cats, and then there are dogs that are so deathly afraid of cats, they turn into viral sensations on TikTok!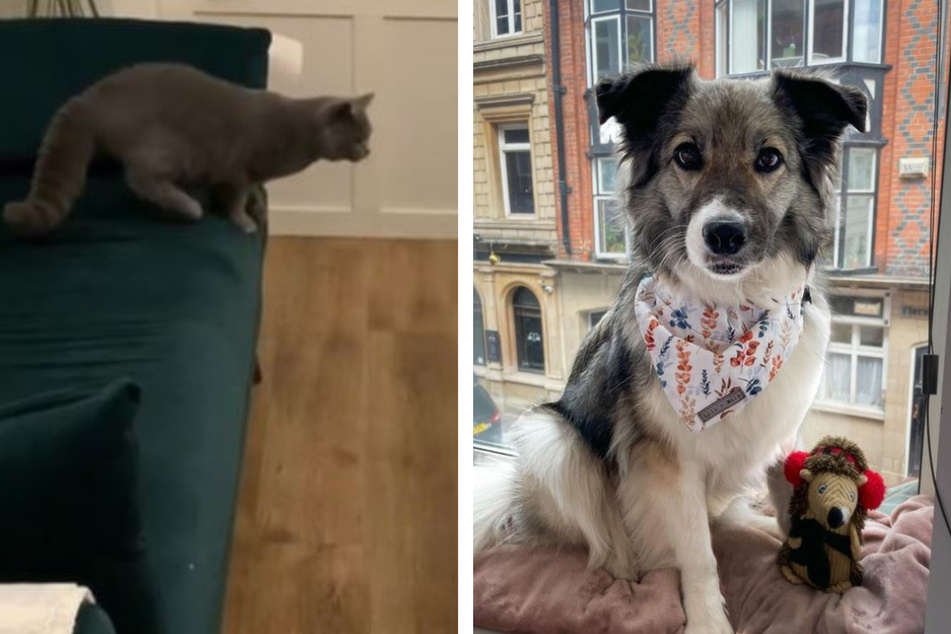 Cara, a cute little white and gray pooch rescued from Romania was, was adopted from Oakwood Dog Rescue in the UK city of Hull almost three years ago. She's already a bit of a social media star, with over 21,000 followers on multiple platforms.
Although her life has definitely taken a happy turn, there's one thing she really, really doesn't like about her forever home: the addition of a cat.
This was clearly dislike at first sight, as an adorable TikTok shows. It's fair to say Cara is not a fan of her new housemate. The poor pup first slinks off when the cat gets close to her, then proceeds to bark and whimper at her owner in a panic, as if to warn everyone of the furry intruder.
The hilarious interaction blew up on TikTok, with over 4.5 million views in just a few days.
Dogs can be such drama queens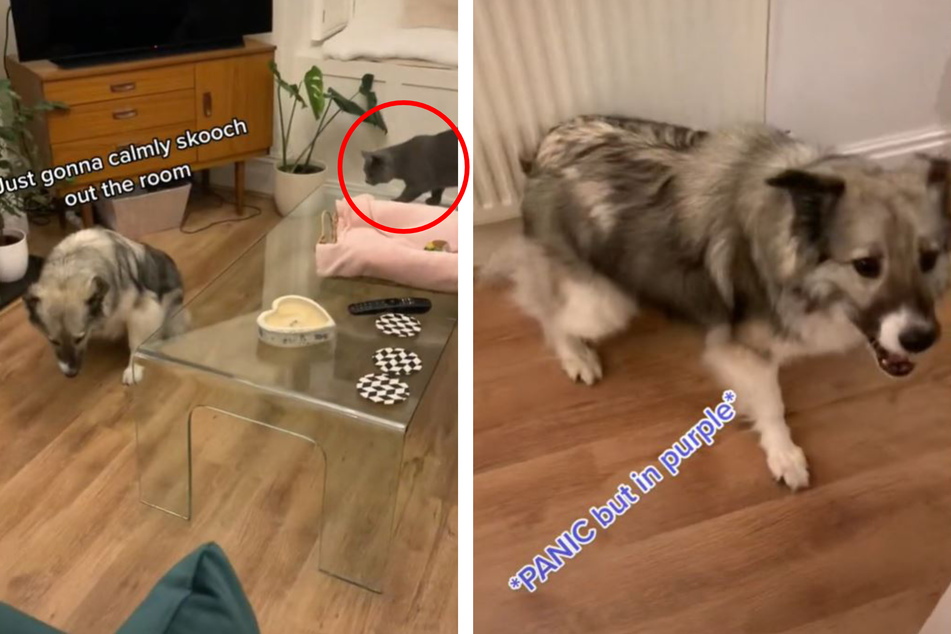 Thousands of users piled in to comment on the video, with many finding Cara's distressed yelps particularly hilarious.
"Dogs are always so dramatic, for what," one person wrote, while another sarcastically quipped, "The dog narrowly escaped with her life."
A third user was more appreciative of Cara's manners: "She was trying to be polite and not freak out in front of the guest."
For now, it definitely looks like it's going to be a case of "Getting along like cats and dogs" with these two.
But who knows? Maybe this is just the beginning of a beautiful friendship!
Cover photo: Bildmontage: Instagram/Screenshots/romitorescue