Spot the difference: this golden retriever is an Instagram star thanks to his unusual looks
Austin, Texas - Enzo is a real Instagram star. Thousands of his fans eagerly await a new picture of the dog every week. The reason behind popularity is his strange appearance.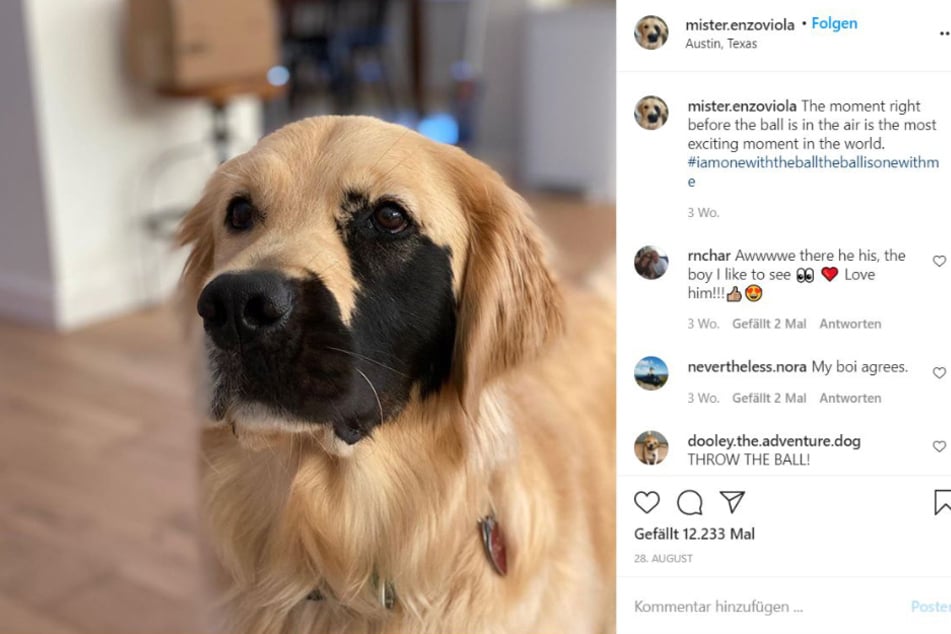 The golden retriever from Texas is a huge hit on Instagram. With over 360 posts, he has attracted a dedicated fan base that just can't get enough of the special pooch.
One look at Enzo is enough to spot his charm. He may have the same coat of as any retriever, but his face is anything but typical. The left side of his muzzle has a big pitch-black mark on it. 
It's a unique selling point that makes him instantly recognizable – a very important asset when you're a doggy influencer. But what's the story behind Enzo's unusual looks?
His owners' daughter Clarissa Castro gave the Daily Star an exclusive interview and explained the big black spatter on the dog's face.
Enzo convinced his family with more than his looks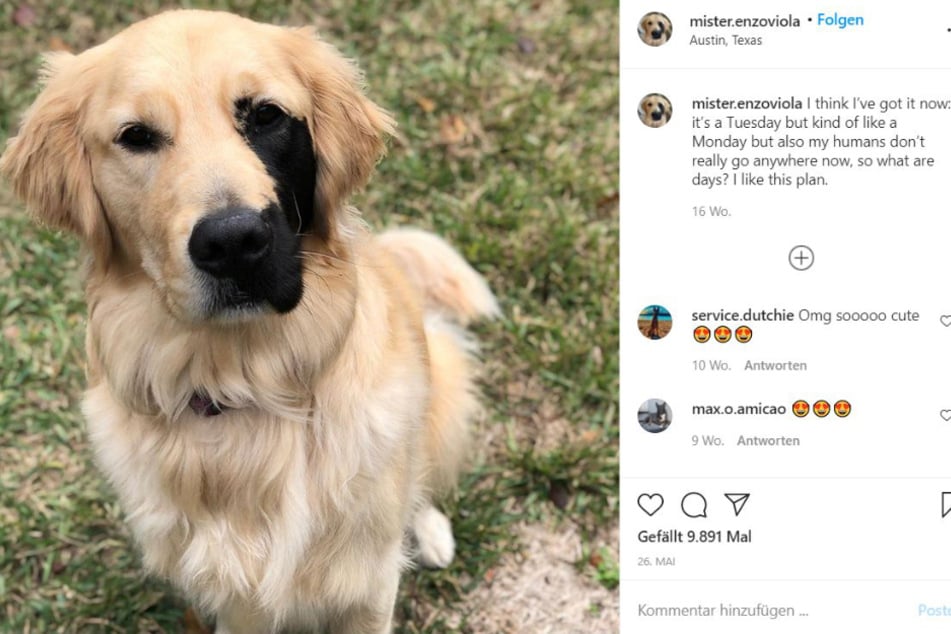 "Enzo has a genetic mutation, his black splotch! [...] He's special – and who doesn't like to look at dogs. The mutation doesn't affect any part of him except for his looks," the teenage girl said.
But Enzo was not only adopted because of his features.
"We got to meet Enzo and his brothers and we instantly fell in love with Enzo not just because of his marking but because he was the sweetest and most playful puppy", Clarissa insisted.

The family has had a lot of fun with the dog since then, she said. Enzo is a real bundle of energy, who needs at least two walks a day.
But there is one thing their furry friend has never liked: change. And that's why his family makes sure he has a regular routine – which includes posting on his Instagram page.
Cover photo: Instagram/Screenshots/mister.enzoviola