Texas fire department tears up whole road to save trapped dog!
Arlington, Texas - In a dramatic rescue operation with a happy ending, an Arlington, Texas fire department tore apart an entire street to rescue a trapped dog!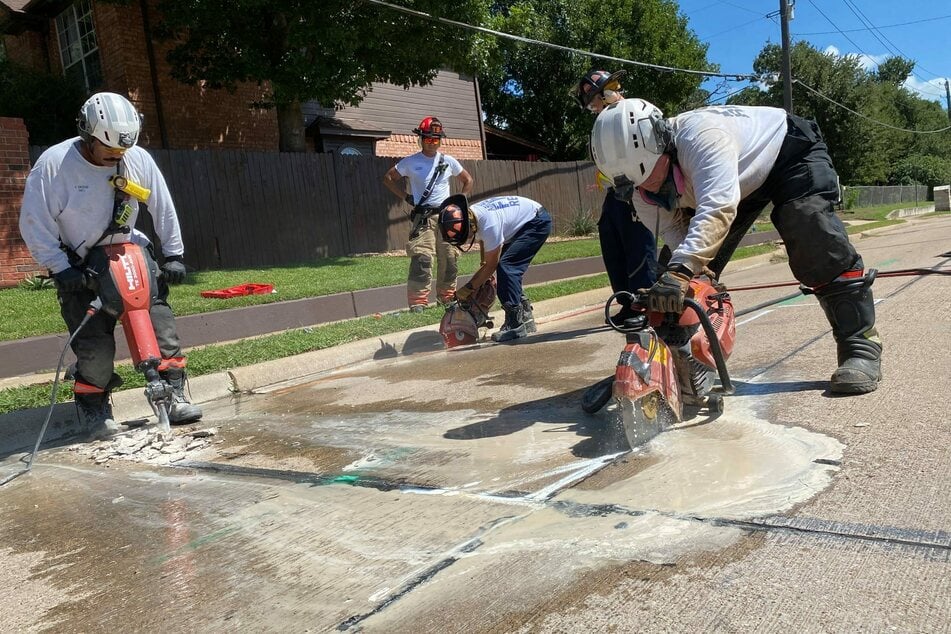 The operation took place last weekend in Arlington, as the beloved family pet called Zoey, who had been reported missing, was discovered trapped underneath a local street.
As it turned out, the elderly dog had apparently slipped into a roadside drainage pipe and into the sewer system and was unable to free herself.
This, of course, was not an overly accessible location for firefighters, so rescuers had to come up with a careful plan of action to reach the animal.
Because Zoey was located over 400 feet from the nearest access point to the very narrow underground pipe, the firefighters decided to take the most direct route: breaking up the road to getting straight to the pipe!
In what must have been a terrifyingly loud experience for the dog, the rescuers first opened the concrete with saws and jackhammers, then uncovered the pipe with an excavator and unbolted it. .
Finally, a firefighter had to crawl the last few yards to poor Zoey through the narrow shaft to pull her out. The whole operation took ten hours, the highlights of which were posted by the Arlington Fire Department on Facebook.
The poor dog was taken directly to an animal hospital and has since recovered somewhat from her unpleasant trip into the sewer.
The post and video were liked by thousands of users, who thanked the heroes for saving the poor pooch. "Thank you for seeing value in the life of an old dog," one popular comment reads.
Cover photo: Collage: facebook.com/ArlingtonTxFire