The top 3 most photogenic pups on TikTok
Get ready for a tail-wagging adventure filled with beautiful dogs across TikTok who are always ready for the camera!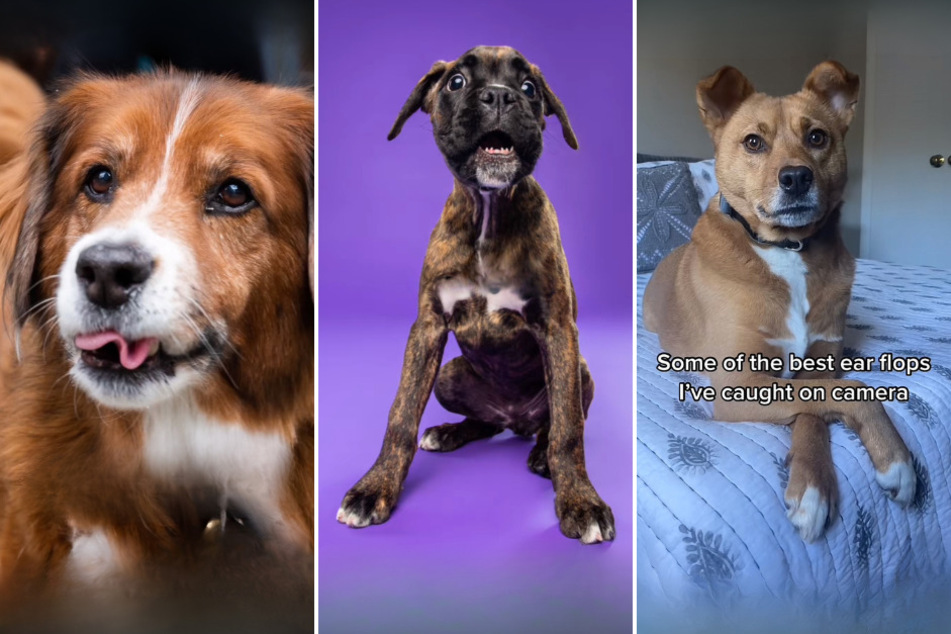 Check out some of these four-legged supermodels!
These three photogenic dogs on TikTok are the ultimate package, showing off their funny and adorable moments for everyone to sit back and enjoy.
From Toby's dashing looks to Gracie's wild nature and the incredible ear flops of Brisbane, these videos will surely make your week a little bit better.
Can you handle the sheer cuteness of these camera-ready pups?
Handsome hound Toby gets stopped by street photographer
This video by @thedogist captures the moment a photographer walking through the city streets stumbles upon Toby, a handsome mixed-breed hound.
Charmed by how adorable the dog is, the photographer asks the owners if he could take a photo.
The end results are simply paw-some, which led to the photographer giving Toby a sweet and well-deserved treat.
Check out this good-looking fella:
Gracie, the mischievous yet sweet pup
Next up is this adorable video by @floofystudios featuring a mischievous Boxer puppy named Gracie.
The caption reads, "me: trying to take sweet, calm photos of this Boxer puppy, Gracie." But instead of calmness, Gracie reveals her wild and spontaneous attitude, jumping and posing in front of the camera in the silliest way possible!
The ending reveals a delightful twist, showing that Gracie is indeed a big, gentle sweetheart.
Check it out:
An ear-flopping adventure with Brisbane
This clip by @brisbane_the_rescue features a star-turn from rescue dog Brisbane.
With the caption, "some of the best ear flops I've caught on camera," we are treated to a video compilation of the canine's bouncy and floppy ears, set to the rhythm of Can't Take My Eyes Off You by Boys Town Gang.
It's impossible not to smile as this classy pup steals the show with his charm.
Watch it here:
Don't forget to tune in next week for a TikTok avalanche of doggy cuteness!
Cover photo: Collage: Screenshot/TikTok/@thedogist, @floofystudios, @brisbane_the_rescue