This dog is here to make sure you don't forget something important before you go out
Point Pleasant Beach, New Jersey - Don't forget your mask!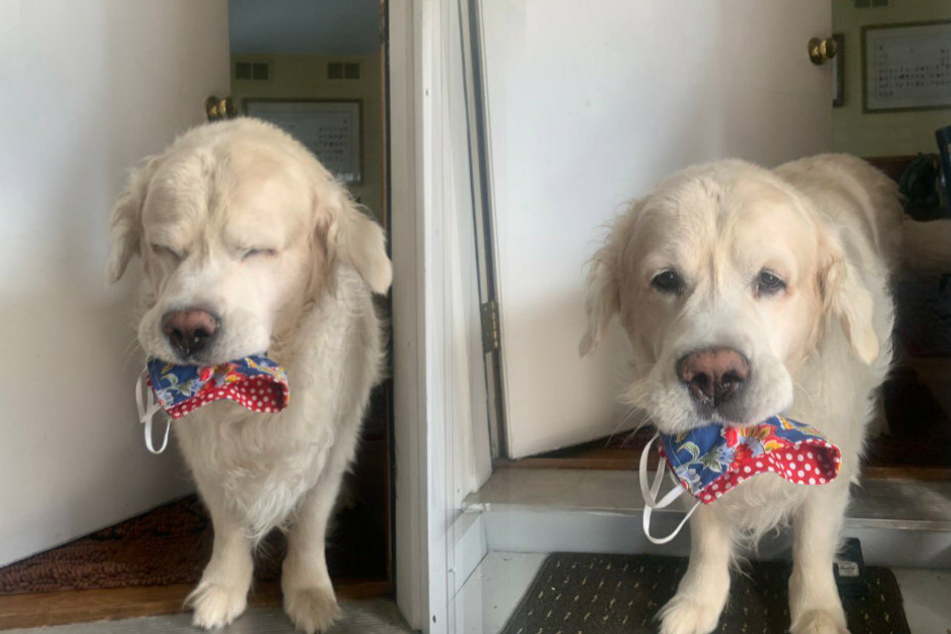 Leaving home without the proper protection can be both dangerous and annoying. Forgetting to take your mask with you is such a common nuisance, it has become an internet meme. 
If only everyone had a dog like Spencer to care for them. The wise old golden retriever has got his human covered!
On Twitter, two photos show the conscientious pooch at the front door, with an almost exasperated look on his face, as if he's sighing, "Were you really going to leave without your mask again?!'
The pictures appeared on the WeRateDogs account, which rated Spencer 14 out of 10 (!) and added the heart-warming caption "not sure what he'd do if anything happened to you".
Over 225,000 users liked the tweet and thousands expressed their adoration in the replies.
Spencer's got you covered!
Twitter users love Spencer's safety-first approach
Spencer got a lot of praise for his responsible and caring attitude. One user was deeply touched and wrote, "He looks like a concerned grandpa, I cannot handle this." Another proved the main message was getting across by saying, "Thank you for caring, Spencer! You can look, I promise I'll wear the mask".
A third asked for a bonus photo of Spencer, as he was waiting in line to register his early vote. Since he specified that everyone in the queue was "wearing masks," WeRateDogs rewarded him with another cute snapshot.
Cover photo: Twitter/Bildmontage/dog_rates