This dog loves his raunchy new toy, but his owner is embarrassed
Dundee, United Kingdom - What is this dog holding between his teeth? A Scottish nurse just amused thousands of people on the internet with a bizarre picture of Carlos' new favorite toy.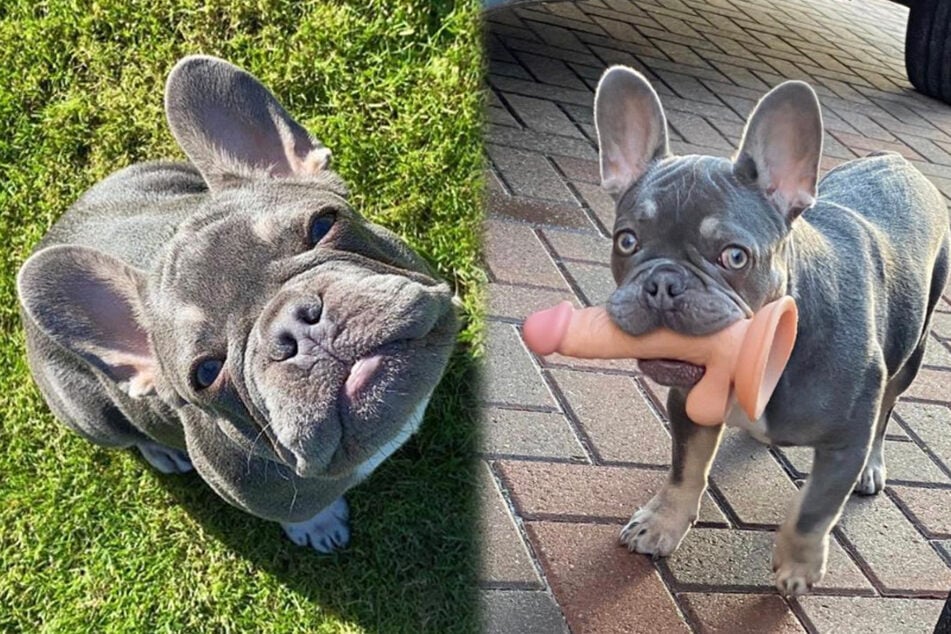 This French bulldog not only entertained all the dog lovers on social media, but also made his whole neighborhood blush.
The little dog found a new toy and had to proudly show it to everyone
But there was a catch: Carlos didn't just receive a stuffed animal or a yummy dog bone. Carlos was happily carrying around a dildo!
Owner Paula Ramsey shared a snapshot of her dog and his new sex toy on Twitter, and explained how it ended up in Carlos' jaws in the first place. 

Paula's boyfriend ordered it as a joke but once it arrived, it wasn't the 27-year-old nurse who got to play with her newest possession. Instead, it was Carlos who immediately grabbed the flesh-colored dildo and ran excitedly out to the front yard.
Apparently, the little pooch was having so much fun with the toy that he didn't feel like coming into the house again. 

The whole thing becomes especially embarrassing for Paula because she lives on a busy street in Dundee, Scotland. Carlos and his plastic penis might have been seen by quite a lot of people.
Thousands of likes for the raunchy dog
Cover photo: instagram.com/carlosthe.frenchie und twitter.com/PaulaRamsay1