This ridiculously floofy Saint Bernard and Poodle dog mix is "full of spunk!"
San Diego, California – A mega mix of dog breeds has created one funny "floofinator."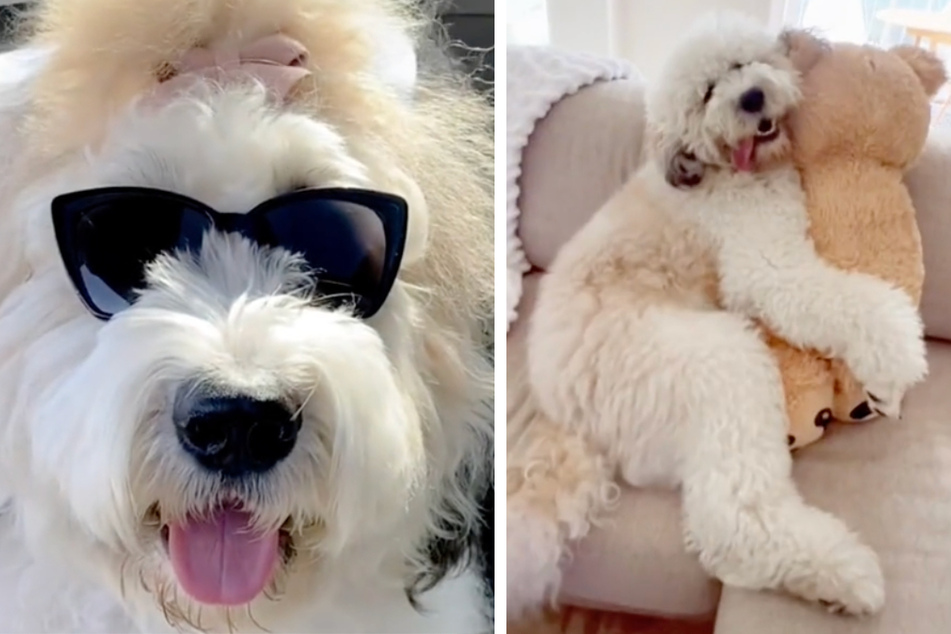 Tongues out – Marley is a mix worth lapping up!
In a fun TikTok set to a sound clip that calls out the "haters and doubters," Marley's family reveals that she's bred from a Saint Bernard mom and Poodle dad.
The result? A "Saint Berdoodle!"
And the two-year-old is not only large in body size – and hair – but one hugely hilarious pup.
In the videos on Marley's popular Instagram and TikTok accounts, her owners claim she's a mischievous "food bandit" and a "flirt" who loves the wind in her oversized hair and has been "full of spunk since day one."
Her page even jokes that she's thinking about starting an "Only Paws" account to "help mom with these gas prices" and has an affinity for humping her giant stuffed animals.
Now, Marley's account confirms the social media personality gets paid for her online antics and "just for being cute."
There are many reasons Marley has gone viral, but a clip claims some favorites include "her tushy shake," her "head-butting," "her zoomies," and sneakily being able to operate the refrigerator's ice machine at home.
Marley has captivated the internet with her mix of dog breeds and huge poof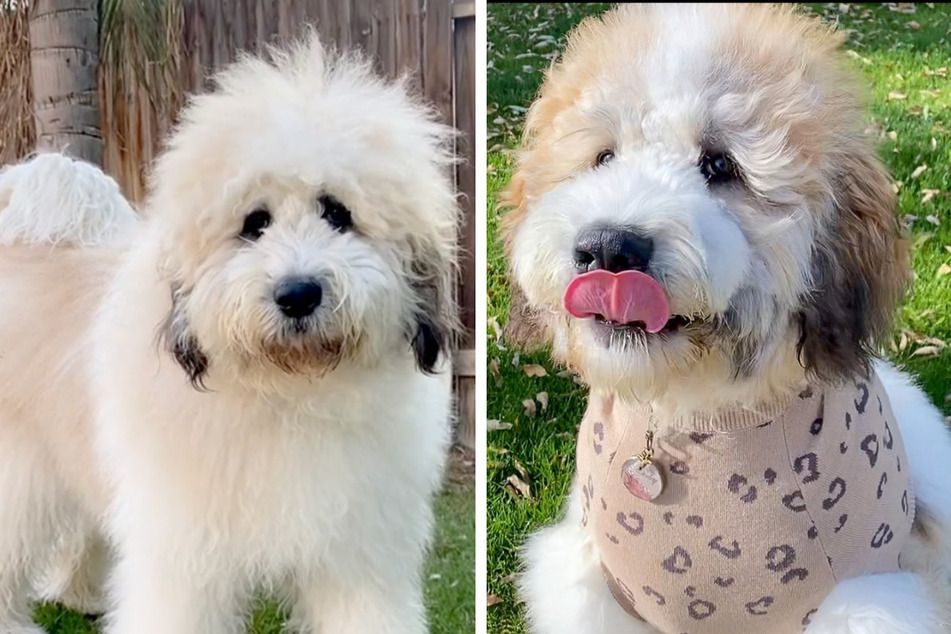 Most of Marley's 114,000 followers are in love with her giant mane, which makes her look like a big white poof. Some have even asked if her parents live in a tiny home, because the dog looks unusually large in most of her videos.
"She's so fluffy, I'm gonna die!" exclaimed one admirer.
"Gorgeous," said another fan. "What a beautiful furball."
Marley doesn't seem to have let the fame get to her head, though. As her videos show, she can usually be seen with her tongue hanging out and tail wagging - and continuing her hilarity by dancing in excitement over her treats or causing some lighthearted mayhem.
In other words, she's just as adorable and silly as ever.
Cover photo: Collage: Screenshot/TikTok/yourfriendmarley_