Toddler gets a puppy for his first birthday and his reaction is priceless
Internet - This viral video is exactly the kind of content people need in these trying times: 11 million TikTok users watched the touching first encounter between a baby and his new puppy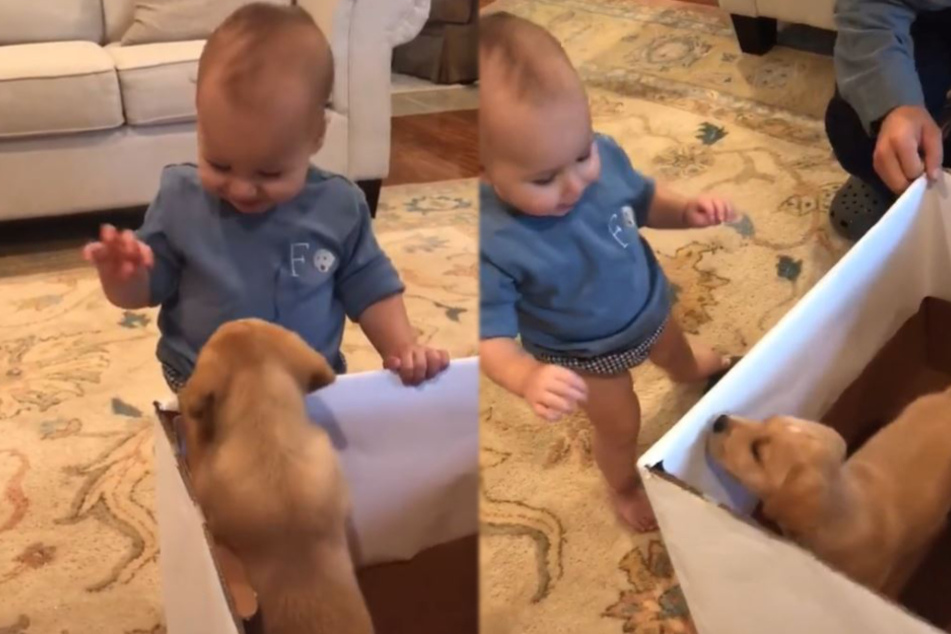 Since its release on Wednesday, the touching 50-second TikTok clip has been clicked on 11 million times.
The video shows toddler Frem opening his birthday gift: a Labrador puppy inside a big white box with a blue ribbon.
Frem looks somewhat puzzled for a very brief moment, but then beams at his mother who is holding the camera. He shifts his attention back to the little Lab and begins to interact with it in a way only babies can.

The dog seems to be similarly interested in the tiny human and stands on its hind legs to get a better view of the new playmate.
Soon they are both frolicking on the floor and Frem lets out the most joyous sounding toddler giggles.
The TikTok community is in awe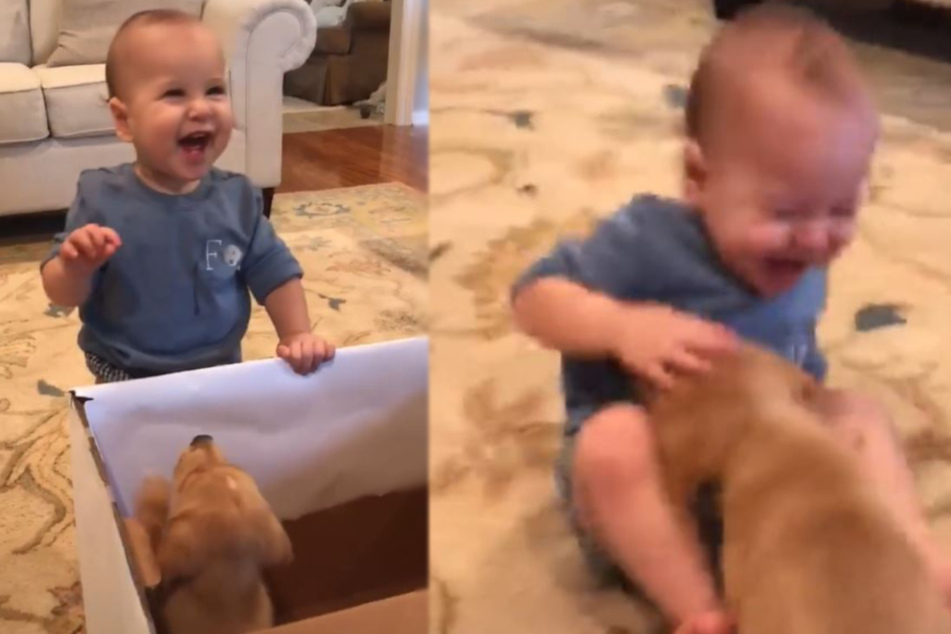 The clip got 2.4 million likes from people who were touched by Frem's reaction to his birthday gift. The comments also poured in by the thousands:
"You already know that this is gonna be his greatest love and greatest loss but the greatest thing to have to grow up with."
"Crying because I know they are literally going to be best friends forever."
"This baby's laugh is giving you life."
"I got a puppy when I was this age, the strongest love and hardest heartbreak but it was the best 15 years of my life."
Let's hope we get to see more videos of baby Frem and his new best buddy as they grow up together.
Cover photo: TikTok/Screenshots/jack.frank31