Traumatized dog is rescued and gets her new forever home
Pensacola, Florida - After being involved in a car accident, three-year-old Eliza suffered from severe anxiety and a great deal of pain – but now she has finally found her forever home.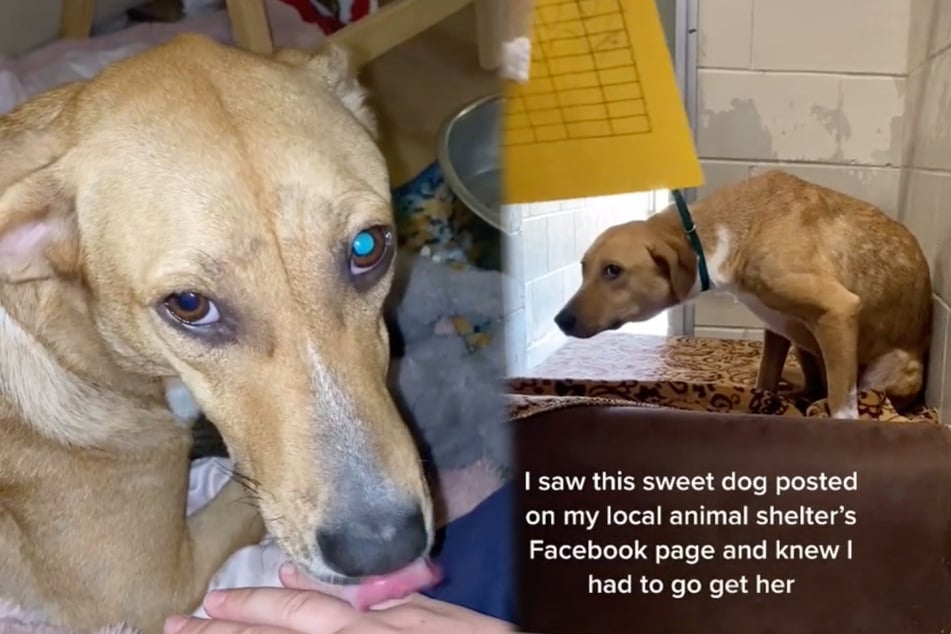 Annie Morgan is getting a lot of praise from animal lovers on TikTok after she introduced her dog Eliza, whose story is so sad and heartrending that the clip has already been watched more than 3.1 million times.
But what happened to the poor pooch?

In her video, Annie Morgan explains that Eliza was found as a stray after she had broken her pelvis in a car accident – she has suffered excruciating pain ever since.
The trauma must have had a big impact, as she can't stand the feel of a collar and seems to be scared of everyone. Throughout the whole video, Eliza is shaking so hard that it's almost hard to watch.
Annie immediately knew she just had to adopt this poor animal and try to fix whatever was broken in Eliza.
And that's just what she did. Now it's all about slowly but surely gaining the dog's trust, while giving her normal and happy life.

Eliza meets her two new furry siblings
The video continues with Eliza arriving at her new home, where she gets to meet her new furry housemates, Marvin and Macy.
With Annie, Eliza will now finally get some "peace, quiet, love and plenty of time and space to heal". The three-year-old pooch already seems to feel visibly more comfortable and secure in her new home.
Although she is still very intimidated by people and struggles with being on a leash, Annie wants to help her get through all the trauma with lots of rest, loving strokes, and tons of affection.
If you want to keep an eye on Eliza, you should follow her on her Instagram or TikTok account for regular updates.
Cover photo: tiktok.com/@anniemorgan6