Vet tech's empathetic response to panicked pooch has the internet in its feels
San Francisco, California - A veterinary technician has gone viral on TikTok for comforting a panicked dog! This vet tech clearly cares for her patients, and we're here for it.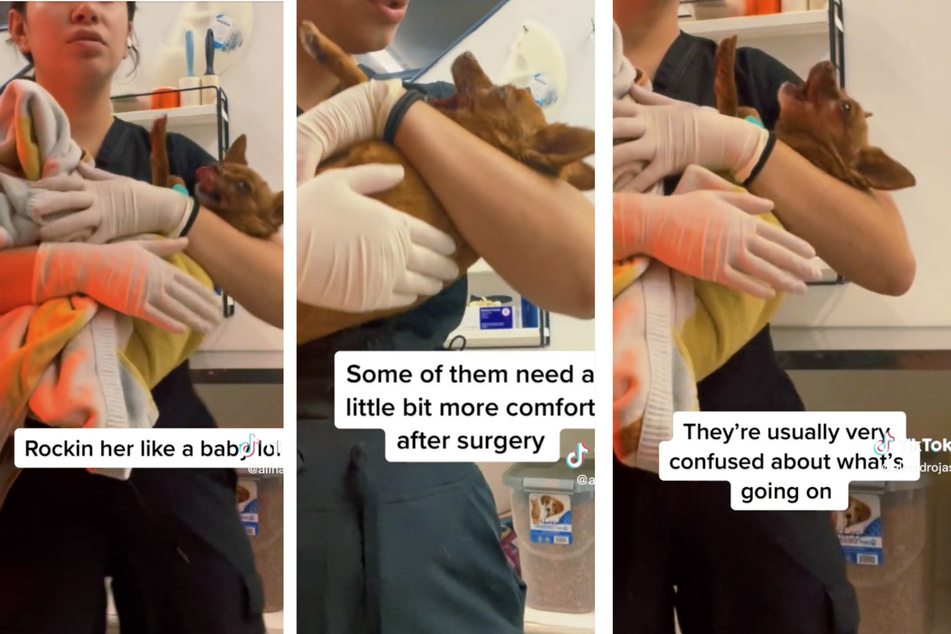 When she calmed down a disoriented dog after it woke up from anesthesia, TikToker Alina Rojas proved that she's got what it takes to be an emotional support human.
In the vid, the veterinary nurse from California cradles and comforts a tiny pooch that's wrapped up like a baby.
The doggo whines, barks, and howls fearfully while Alina calmly coos and rocks it.
In the subtitles, she writes: "Some of them need a little bit more comfort after surgery." Adding that animals are "usually very confused about what's going on."
Video of loving vet tech goes viral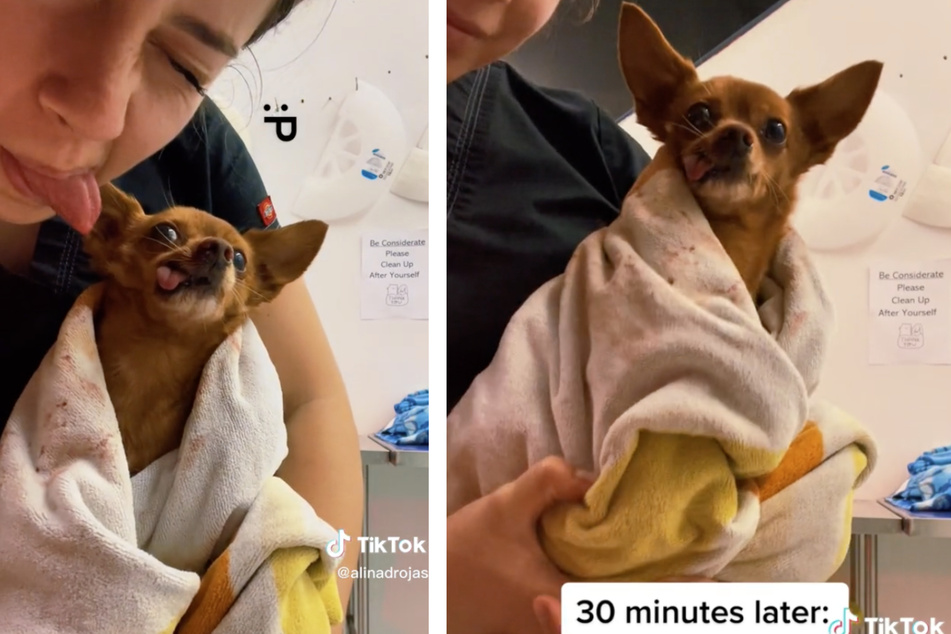 Though the clip is just 40 seconds long, Alina said calming down the poor pooch took 30 minutes. But the nurse did it anyway.
The vet tech's efforts clearly paid off. The dog is cool as a cucumber at the end of the clip. The two even pose together!
The adorable clip went viral quickly, and now has nearly 16 million views and 3.5 million likes.
Commenters are all about how much Alina cares for the confused animal.
Some praised her person and called her an "angel" and a "a great human." One TikToker wrote: "Thank you for taking such good care of her with love... I always worry when I have to leave my babies. I hope they have someone like you." Still others chimed in to thank her for cuddling the pups, or simply gush about the pooch. Others just left hearts and "Awws!"
It's clear that this vet doesn't mind going the extra mile for her animal patients.
Cover photo: Collage: Screenshot/TikTok/alinadrojas