Shaking with fear: terrified dog puzzles rescuers
Karditsa, Greece - What a sad sight! A rescued dog is so afraid that he panics: he pushes himself into the back corner of his kennel and diverts his eyes from his rescuers. He can't get far enough away for them.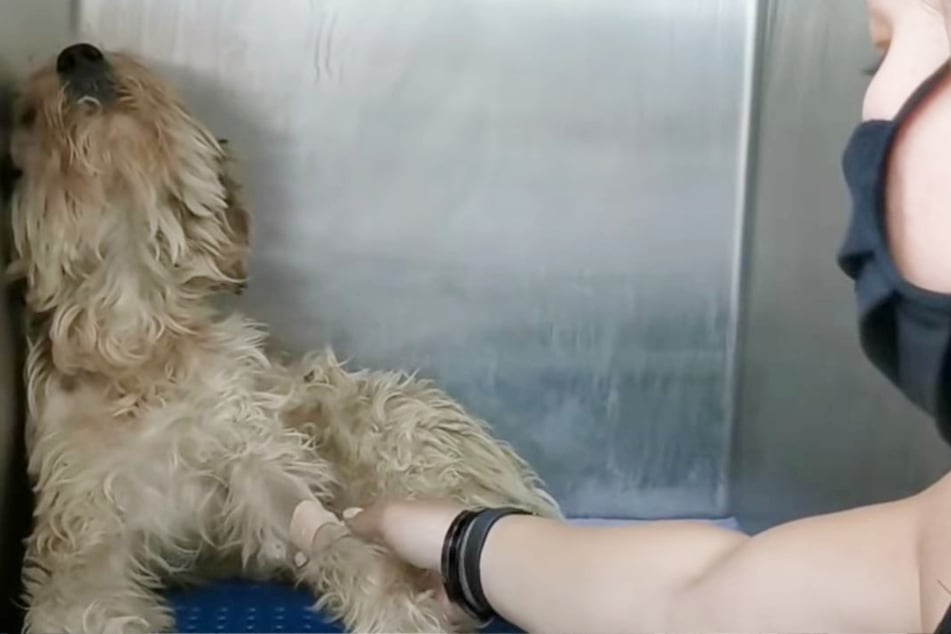 This scene, which recently played out in Karditsa, Greece, is part of a YouTube video uploaded by the animal protection group Diasozo Animal Rescue, (DAR).
The clip was released on Friday and it documents the story of the poor four-legged friend in just over eight minutes.
The case of this shaggy dog was a mystery to rescuers. The only thing that DAR's founder Ermioni and his employees knew was that a woman found the pooch abandoned on the side of the rode.
The dog is between one and two years old, and he was incredibly anxious when he arrived at the clinic. Ermioni tried to win the trust of the poor straggly thing by gently and carefully petting him again and again.
The scruffy pup suffered from several minor injuries but especially from a back problem that made it hard for him to move his hind legs.
DAR could not find out the dog's story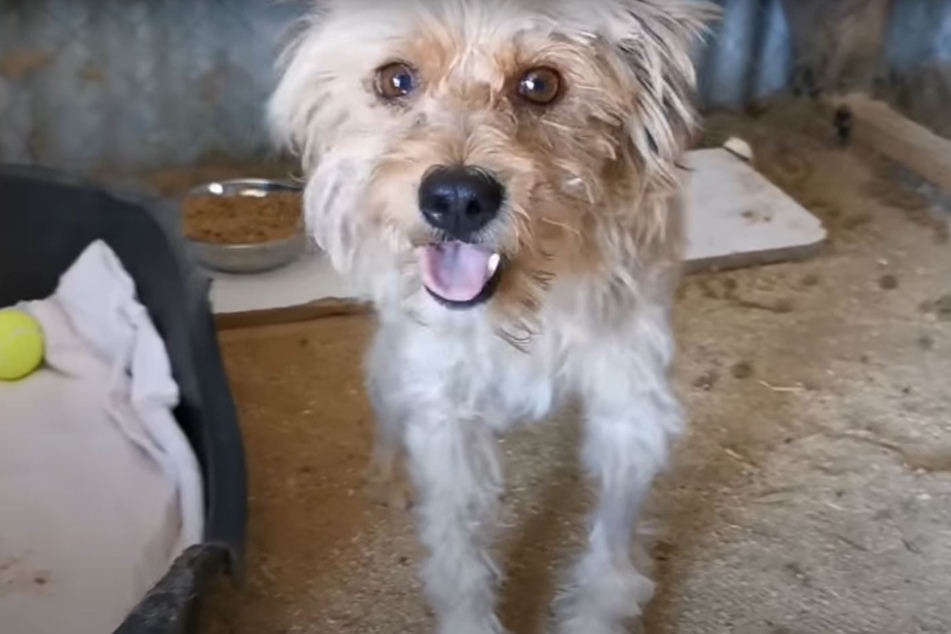 Was the dog hit by a car and left to die? Was it a stray or was it an abandoned pet?
Unfortunately, the DAR could not find any answers to these questions. Instead, they concentrated on the dog's recovery. He received good care at the veterinary clinic and recovered a little more every day.
Ermioni visited the skittish dog a lot. She finally earned the dog's trust, and he could walk well enough to be taken to the shelter.
The furry friend has since shed his fear and is nothing like the terrified wisp that came in.  Anyone interested in supporting the DAR's work and helping make stories like this possible can donate here.
The shaggy pup will remain in the DAR animal shelter for the time being.
Cover photo: YouTube/Screenshot/DAR Animal Rescue