Why is this dog limping? The reason is incredibly heartwarming
London, UK - This dog's sweet way of showing empathy made a lot of people smile.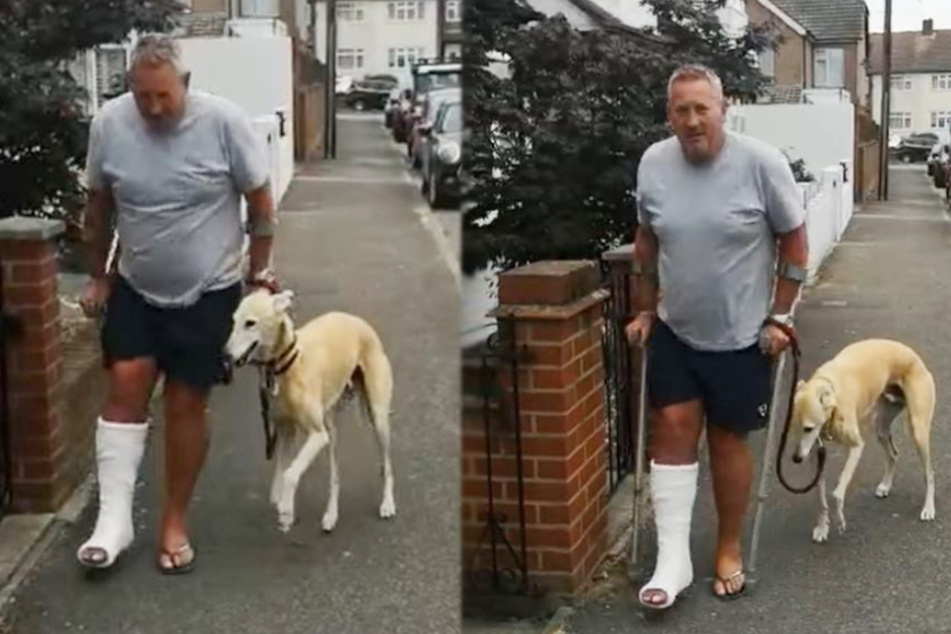 Londoner Russell Jones needed crunches to get around in June 2020 after he broke his ankle. But he got worried when his dog Bill suddenly started limping too.
He and his wife Michelle watched their pooch closely over the next few days.
"Basically the next day [after breaking his ankle] as I was limping around the house, Michelle noticed that he was sort of copying me," Russell said in an interview with the breakfast show This Morning .
The couple was worried something was wrong with their four-legged friend, and they made a vet appointment. They shelled out the equivalent of $450 dollars to get Bill's leg x-rayed.
The results were surprising – nothing was wrong with Bill's leg. But the limp was always there when Russell took his canine companion out for a walk. The vet couldn't believe it, so Michelle filmed the dog limping alongside Russel to prove that something was off.
The video clip goals viral
As the video clearly shows, Bill had a serious limp. Which is why Michelle was so surprised later that day when she caught Bill running back and forth in the garden without showing any signs of a problem!
Soon after the video was shot, Russel decided to borrow an electric scooter because he was tired of walking the dog while walking on crutches. As soon as they went out, Russel said that Bill "walked fine because I wasn't limping."
There was ultimately nothing wrong with Bill. He was just limping in solidarity with his owner!
On January 15, Russell shared the video on the Facebook group Lurcher Link Rescue chat. It quickly went viral. Hundreds of thousands watched the video and many were thrilled by the dog's incredible sense of empathy for his human.
Russell himself became a minor celebrity and he appeared on one of Britain's biggest morning talk shows to talk about his faithful pooch.
Cover photo: Facebook/Screenshots/Russell Jones - Lurcher Link Rescue chat