Woman and her dog go viral with adorable simultaneous pregnancies
Helsinki, Finland - When Elina Purhonen (31) became pregnant with her second child, she was in for a surprise when it turned out that her beloved dog Kikka was pregnant, too! They even had ultrasound appointments on the same day.
Elina documented the pair's journey on her TikTok account, @pieceofellu.
"Our 3-year-old dog Kikka was pregnant at the same time as me," Elina told Newsweek.
"Kikka has been by my side the whole time of her pregnancy," Elina continued.
"I think she understood that we are both in the same situation."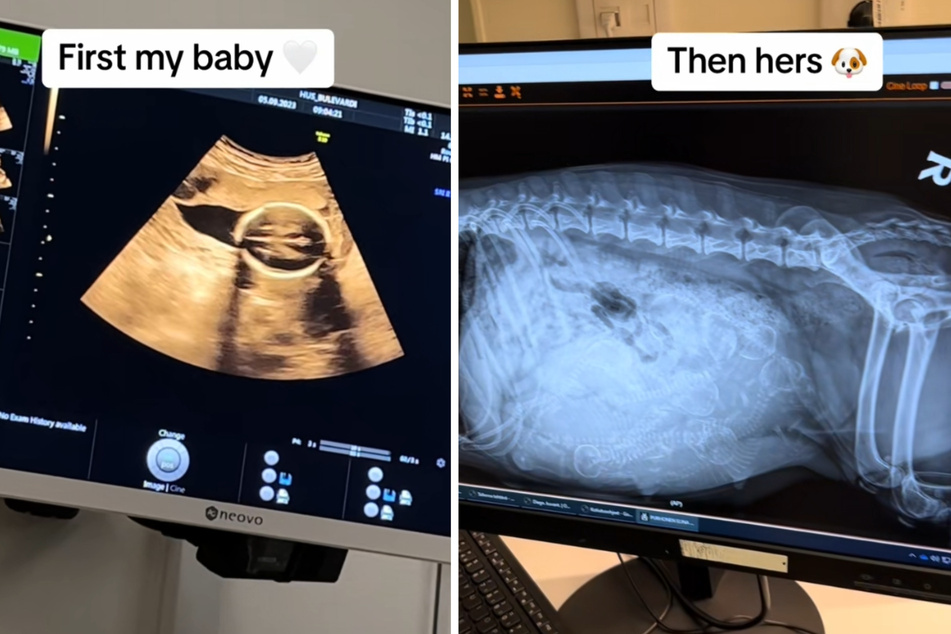 Elina and Kikka's incredible story goes viral on TikTok
Elina's video of her and Kikka's same-day ultrasound appointments went viral with 1.4 million views and over 300,000 likes on TikTok.
"It was truly an amazing time to share the pregnancy together," Elina gushed.
Elina also reports to Newsweek that Kikka has safely delivered eight beautiful puppies one week before her interview.
Kikka's litter is comprised of three girls and five boys.
While Kikka's babies have arrived ahead of Elina's, the owner says that she "cannot wait for the puppies to be reunited with my baby when she is born."
Cover photo: Collage: Screenshot/TikTok/@pieceofellu