Fowl deed: defenseless swan princess bloodied in shocking attack
London, UK - British police officers have been called to a horrific lakeside crime scene. An unknown assailant shot a defenseless swan in the neck.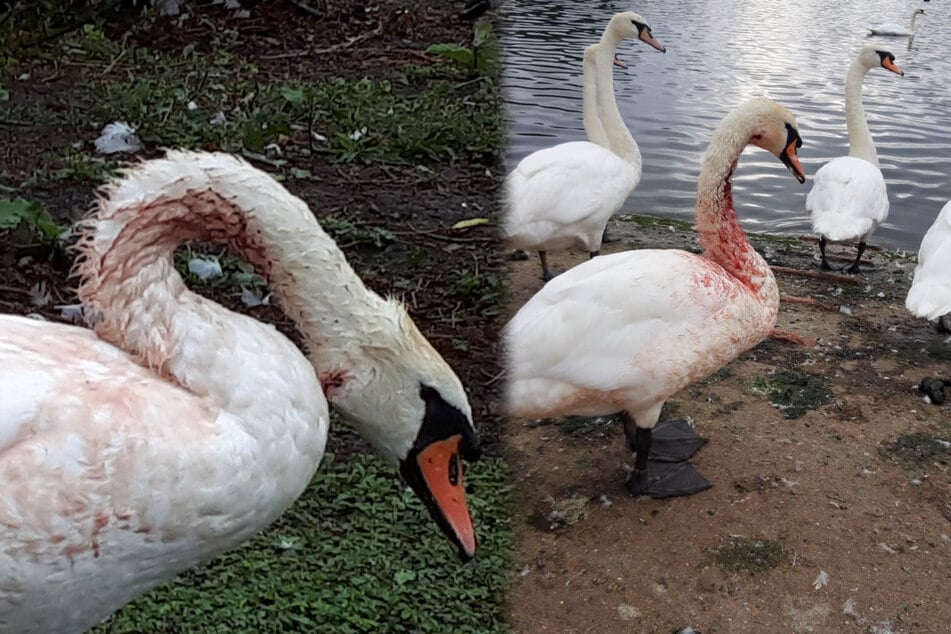 According to the Daily Mail, the poor swan was found at Southmere Lake in South London. Officials say the graceful animal was probably brutally shot in the neck with an air rifle.
The sight must have been horrible. The swan was injured and her shining white plumage was covered in blood.
It's unclear whether this was an accident or the result of sick malice.
It's not yet clear who was responsible for this cruelty. The Daily Mail say that the police are now appealing to witnesses who can help clarify the case.
The SWaN Patrol Team - SE28 group angrily slammed the act of animal abuse and posted photos of the injured animal on their Facebook page.
The swan enthusiasts wrote: "We are truly devastated by this evil barbaric act of cruelty that has been carried out on this defenceless creature."
"I hope whoever carried out this your world falls apart and I hope you never reproduce you absolute scum."
The current condition of the swan is unclear, but the Swan Sanctuary is now caring for the injured animal.
Princess in better times with her family
Apparently, the story behind the attack is even more dramatic, according to the SWaN Patrol Team group.
The swan called Princess only recently lost her partner and her three chicks. All four of them were allegedly killed.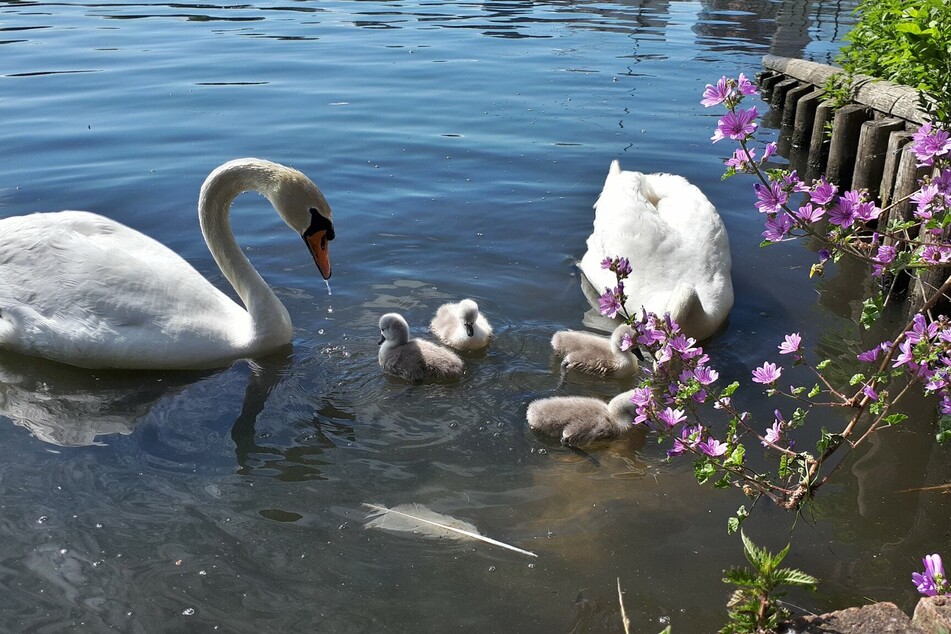 Swans are partially under the protection of the Crown in the UK, where it is generally illegal to harm wild birds.
Cover photo: Screenshot/Facebook/SWaN Patrol Team - SE28