Gardener fears for his life when he comes face to face with "monster"
Buderim, Australia - Business as usual, the Queensland gardener thought while pruning a family's hedge. But what he saw next frightened him to his core...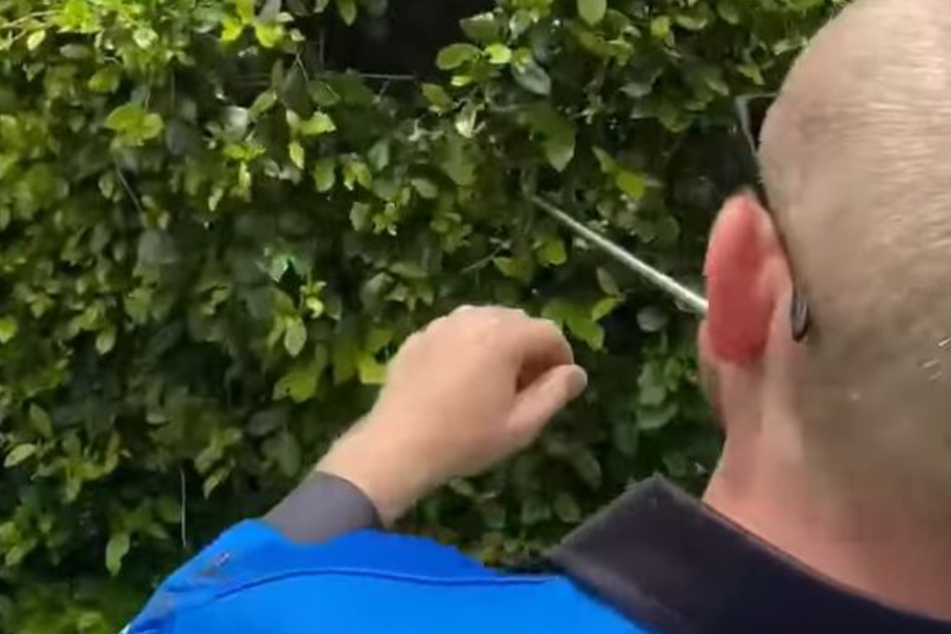 The man was trimming the hedge of a wealthy household in Buderim, Australia, when he suddenly came face to face with a creature that sent chills down his spine.
A giant python was eye-balling him! And the animal was unlike anything he had ever seen before. The shaken employee's cries for help didn't go unnoticed by the property's owners, who rushed outside immediately.
Confronted with the shocking sight of the giant reptile, they knew who they had to call: professional snake catcher Stuart McKenzie.
McKenzie works for the Sunshine Coast Snake Catchers around the clock and has seen his fair share of slithering things. But this particular specimen stunned even someone with his vast experience.
"They described it as massive but usually when people say that it's not that big," he explained, as reported by the Daily Mail. But the nearly 10-foot behemoth was "one of the biggest pythons I've caught in a while," he added.
A video uploaded to Facebook shows McKenzie capturing the snake, which was hiding out in the bushes. "You're a monster," he said, visibly surprised at the size of his catch.
The python could have posed a threat to the family's dog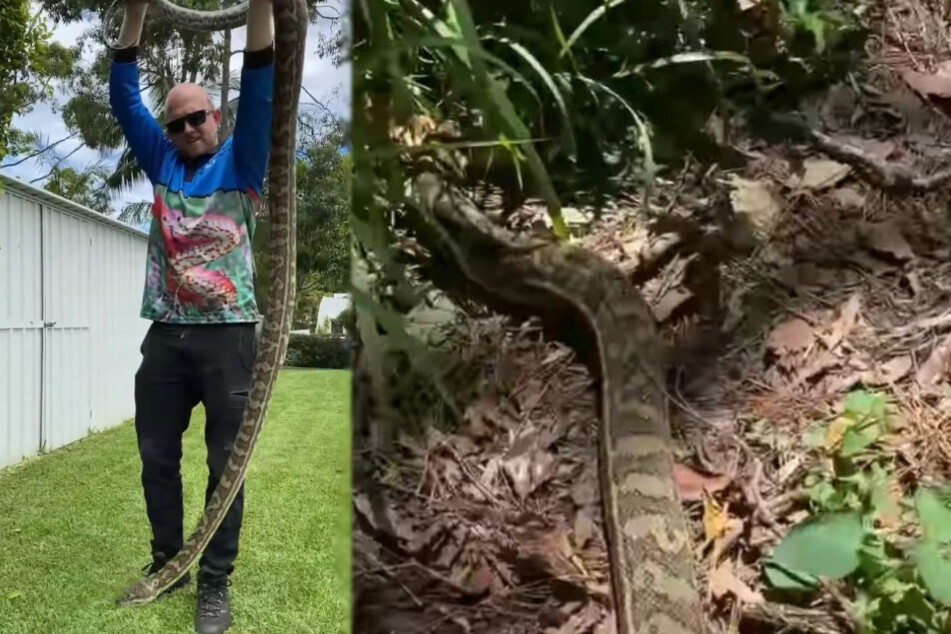 McKenzie was glad to help the family, as the snake could have posed a serious threat to the household's dog.
The rescuer told the Daily Mail Australia that he has caught "thousands of snakes" since he started his profession in 2012, and he found that handling the creatures took a mix of confidence and skill.
He has both, as he informed the dangerous python, which he mockingly nicknamed "boofhead." McKenzie calmly chatted with the snake and captured it as if it was no big deal – to the family's relief.
He then drove the python far, far out into the wild, where it was released to slink off into its natural habitat. Sounds like a happy ending for all parties involved.
Cover photo: Facebook/Screenshot/@SunshineCoastSnakeCatchers