Herd of sheep surprisingly deems trail runner the good shepherd
France - One trail runner was in for quite the shock when she realized an entire herd of sheep was following closely behind for the duration of her woodsy workout.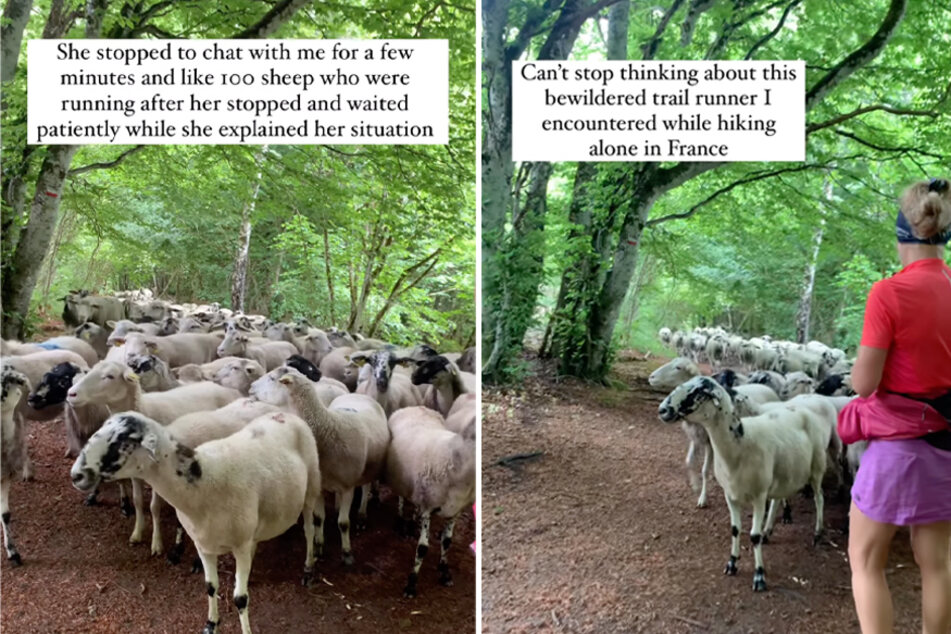 There's something about running on a trail through the woods that makes the whole exercising thing a lot easier to do. But one woman found inspiration to push herself not from the natural beauty surrounding her, but rather from the herd of sheep that decided to follow her along her run.
In a video posted by Instagram user Eleanor Scholz, a woman is seen running along a trail in France while a herd of roughly 100 sheep follows her every move.
In on-screen text, Scholz wrote: "She stopped to chat with me for a few minutes, and like 100 sheep who were running after her stopped and waited patiently while she explained her situation."
According to the video, the whole flock of sheep "got lost and followed her for her whole run."
When the woman picked things back up and started running again, the sheep respectfully followed their new herd-appointed leader.
"She's a shepherdess now," Scholz wrote. The post itself was captioned, "One of the best things I've seen. Do you think they're still chasing her?"
There's no word on whether the sheep found their way back to their home, but we sure hope so!
Cover photo: Collage: Screenshot/Instagram/elea_gram