Koala orphan Gulliver travels to freedom after Australian flooding
Lismore, Australia - Six months ago, little Gulliver the koala lost his mother in the devastating floods on Australia's east coast. Now, he has been released into the wild again.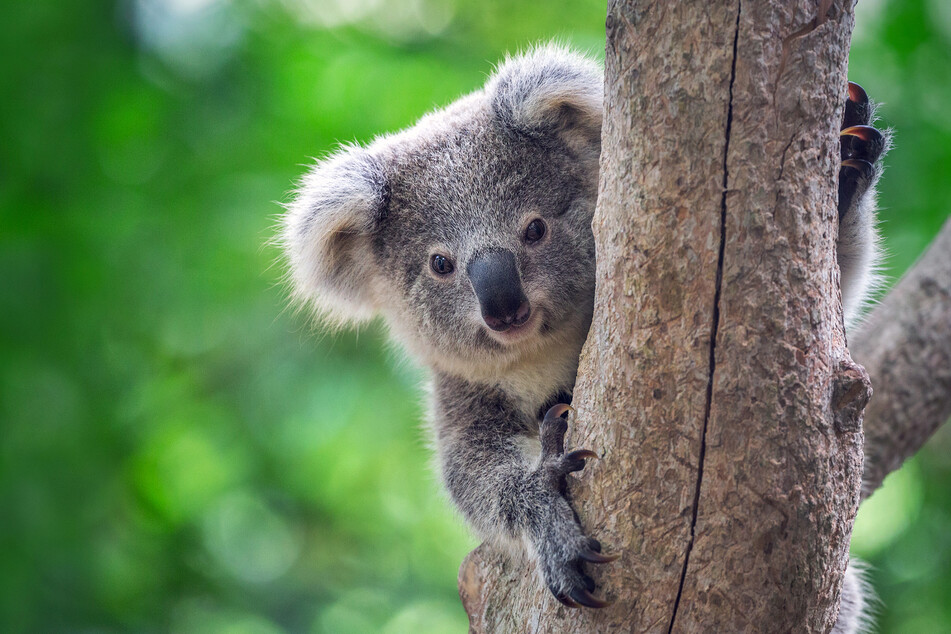 The marsupial was only 14 months old when he was discovered alone and terrified in Tregeagle, New South Wales, in late February, according to the International Fund for Animal Welfare (IFAW).
Gulliver had been separated from his mother during flooding in the region and was still too small to survive on his own.
Friends of the Koala staff took the baby animal into their care, assisted by an IFAW-sponsored veterinarian. Gulliver quickly progressed and grew, with his caretakers describing him as "alert, inquisitive and gentle-natured."
The little koala's release into the wild gives hope for the future, said IFAW animal rescue program manager Nicole Rojas-Marin.
"Floods have an immense impact on our wildlife including koalas. While people may think koalas are safe at the top of trees, the reality is that they're at real risk of being separated from their mothers or becoming injured and unwell," she explained. "For such an iconic species like the koala – which is already endangered in three states, it's another threat to their survival."
"Gulliver is very lucky that he was rescued when he was – he could have ended up in a far worse situation but instead after months of expert care has now been released back into the wild where he'll hopefully thrive."
This year, there have already been several catastrophic floods on Australia's east coast. Climate change is hitting the country hard with heat waves, bushfires, and floods.
Koalas are suffering from the changes to their habitat, with the severe bushfires of 2019 and 2020 contributing significantly to the species' decimation.

Cover photo: 123RF/preechasiri