"Little miracle" at Washington Zoo: baby panda gets the perfect name
Washington, D.C. - In August, a baby panda was born at the Smithsonian's National Zoo. Now it finally has a name – and it's very fitting for the year 2020.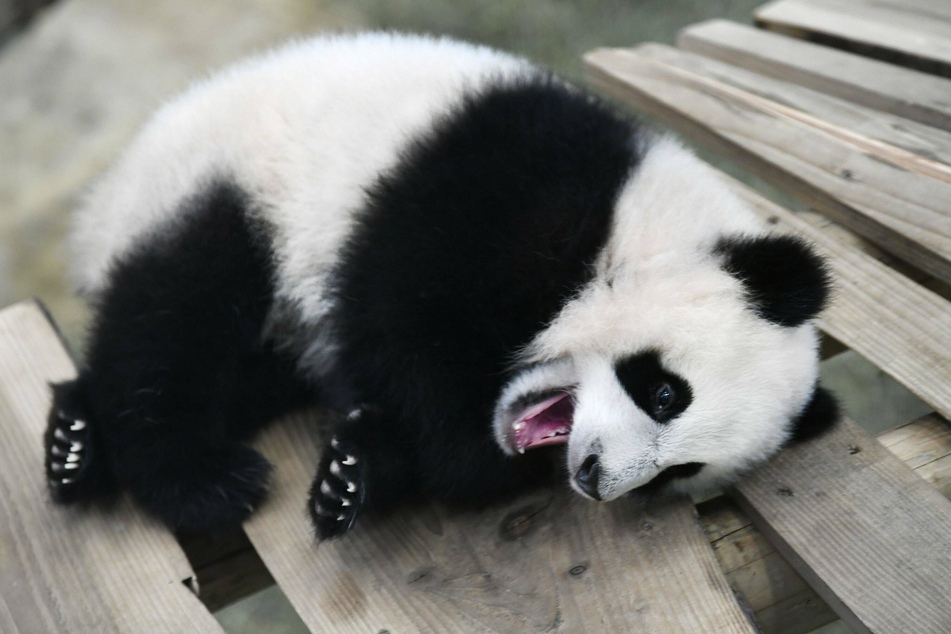 Xiao Qi Ji, which means "little miracle" in Mandarin Chinese, is the new name of the cub.
"His name reflects the exceptional circumstances in which he was born," the zoo wrote on Monday, referencing the coronavirus pandemic. The birth of Xiao Qi Ji gave the world "a much-needed moment of joy."
The new panda's name was chosen democratically. For five days in mid-November, the zoo's website offered a choice of four Chinese names.
The zoo collected a total of around 135,000 votes.
Smithsonian's National Zoo struggles with the coronavirus pandemic
The 22-year-old panda mama, Mei Xiang, gave birth to her second baby at the end of August. His birth was broadcast live on the zoo's panda camera.
The zoo revealed that the cub was a male in early October after scientists determined his sex by genetic analysis. According to media reports, the little ball of fur now weighs more than 10 pounds. He opened his eyes for the first time in October.
Visitors will have to wait before they can meet Xiao Qi Ji in person. Due to Covid-19, the Smithsonian Institution announced last week that the zoo and seven museums in the Washington area will be closed for an indefinite period.
Cover photo: imago images / ANP