Moose attacks Colorado hunter in gory rampage
Fort Collins, Colorado - A hunter in Colorado was attacked this week by the moose he tried to shoot with an arrow. The moose charged and gored him, and things did not end well.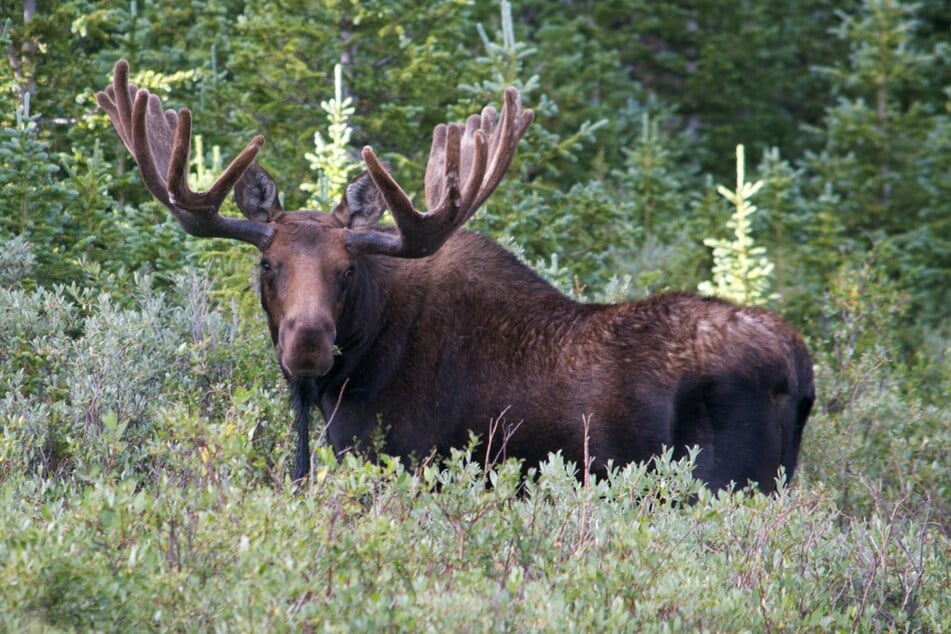 On Tuesday, the Larimer County Sheriff's Office received an emergency SOS from an archery hunter who was in a remote area about 70 miles west of Fort Collin, Colorado.
When a sheriff's deputy arrived at the scene, the hunter was being helped by other hikers who had been passing by.
The deputy jumped into action and applied a tourniquet to the hunter's arm to help keep the victim comfortable until paramedics arrived, according to the office's social media post.
The hunter said he'd been bow hunting when he shot at a bull moose but missed. The animal then charged and gored him.
The life-threatening injuries required him to be evacuated by an air ambulance and taken to a local hospital.
According to Colorado Parks and Wildlife Area Wildlife (CPW) manager Jason Surface, "this was an unfortunate incident, but [the hunter] was prepared. If not for the GPS beacon he activated, he may not have survived."
This is the fourth moose attack in Colorado this year
As per CPW, this is the fourth moose attack this year and the 13th since 2019.
The department said they would "not be taking any management action on the moose" involved in the incident.
"Big game animals, especially moose, can be aggressive and unpredictable. And hunting comes with risks, especially bow hunting, which requires getting closer to the animal than other forms of hunting," they added.
Colorado's archery moose season runs this year from September 11 to 30.
Cover photo: 123rf/diamondphoto