Orangutan grabs man at zoo for standing too close for comfort
Indonesia – One man learned to respect an orangutan's space the hard way.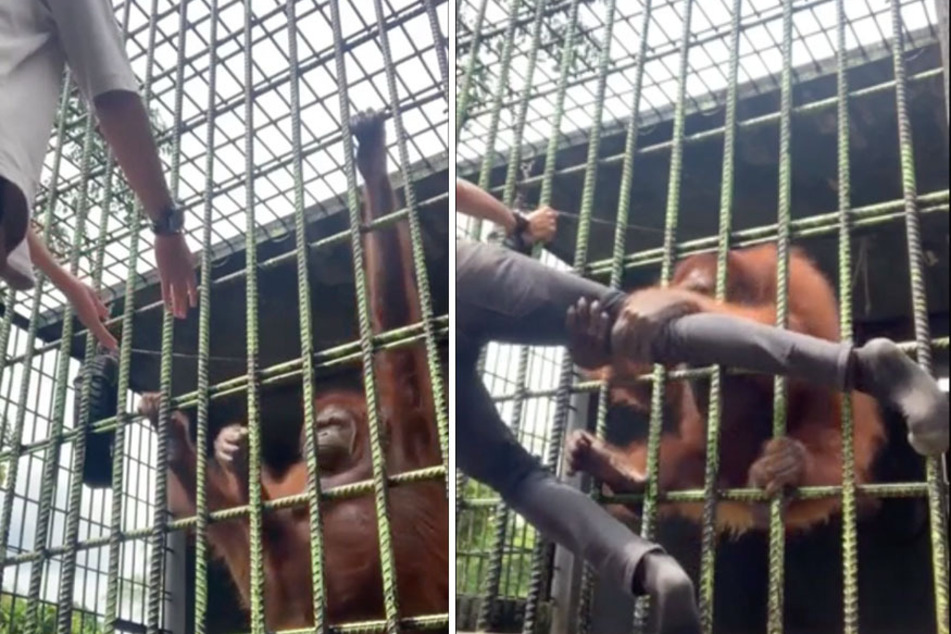 They don't have signs begging patrons to keep a safe distance from zoo animals for no reason, and one man just learned his lesson.
In a video posted to Reddit titled "single apes are strong too," a man is seen getting too close to an orangutan for comfort when attempting to give the caged animal a hug.
Clearly agitated (with every reason to be), the orangutan swiftly swipes the man's arms away before snatching his t-shirt.
As he struggles to break free from the ape's grip even with the assistance of a friend, the orangutan seems keen on the idea of never letting go.
Despite the man's best effort to escape its grip, the orangutan flips the script and grabs his legs as an onlooker attempts to unsuccessfully kick the ape away.
Lessons learned at the zoo
For starters, it's never OK to kick an animal, especially one that could easily snap you in half without much effort.
Most Reddit users seem to be team orangutan and rightfully so, with one commenting that it's "bullshit how these animal have to live in a cage. Can't blame the [ape]."

Another user noted the messed up nature of zoos in the first place: "Perhaps keeping an intelligent creature caged for everyone to gawk at might drive it mad?"
It's unclear how things ended here, but hopefully this guy won't be testing his fate anytime soon.
Cover photo: Collage: Screenshot/Reddit/u/adnanbappy