Orangutan mom died after giving birth, but what happened next left zookeepers speechless
Denver, Colorado - Talk about being a progressive ape! Colorado zookeepers are amazed after a male orangutan took on the care of his newborn baby!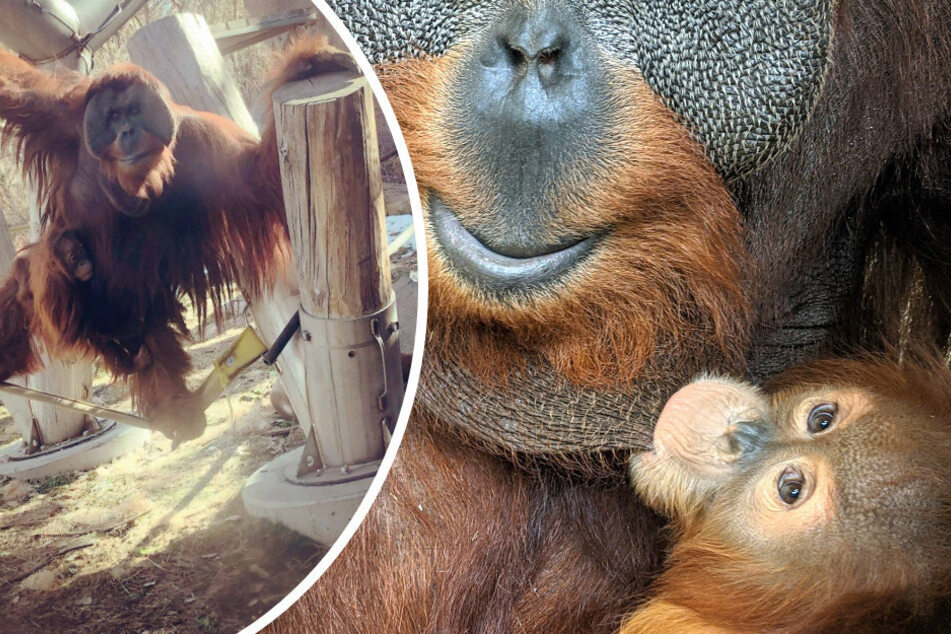 When an orangutan is born, its mother takes on the task of raising it. The father does not show any responsibility for child-rearing. The female primate and her baby stay together for six to eight years until the young ape is independent.
But this normal childhood was taken away from Little Cerah after the sudden loss of her mother.
The Denver Zoo shared the story of the orangutan family. Zookeepers were still grieving the ape mother's death when a miracle happened.
On Facebook, they proudly shared that father Berani was taking care of his daughter.
"Cerah couldn't have asked for a better dad. Berani is so attentive and protective of her, seeing to all her needs," the keepers wrote.
He carries her around, comforts her, and cuddles with her. Cerah's big sister, Hesty, also cares for the youngest member of the family, they said. The two young apes play together throughout the day.
The three orangutans show that despite their tragic misfortune, they are "sticking together and moving forward."
Orangutan baby Cerah lost her mother: now her father now takes care of her!
Orangutan mother died due to heart defect
On Facebook, the keepers clarified that the orangutan mom had died due to an undetected heart defect.
The entire team was devastated by the unexpected loss, but the beautiful turn of events did a lot to cheer them up, so they decided to share the story with the world.
The pictures taken by keepers Tenley and Christa and volunteer Mark Rinker created a buzz: over 5,000 people liked the snaps of the father-daughter cuddles.
Many users agreed that the pictures express the endless love among the family members and asked to be kept up to date on their relationship.
Cover photo: Facebook/Collage/DenverZoo