Over 100 live animals found smuggled in bag of airport passengers!
Bangkok, Thailand - Two women were arrested at an airport on Monday after an X-ray inspection found 109 animals in their luggage.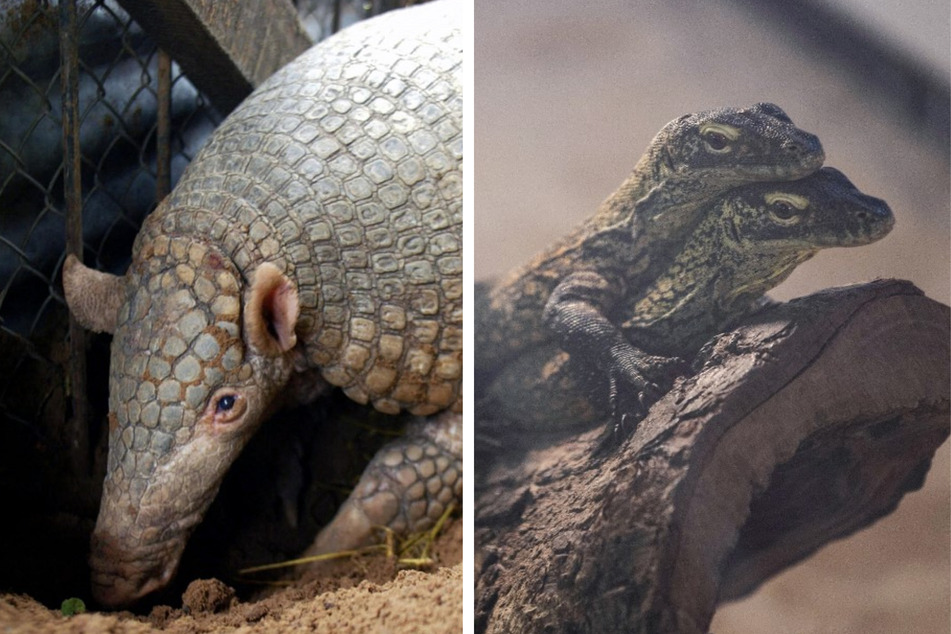 Officials with Thailand's Department of National Parks, Wildlife, and Plant Conservation were called to Suvarnabhumi Airport, and found two suitcases containing 50 lizards, 35 turtles, 20 snakes, two armadillos, and two porcupines.
Thai authorities said the luggage belonged to two Indian women — Nithya Raja (38) and Zakia Sulthana Ebrahim (24) — who were flying to Chennai, India.
They will be charged with violating the Wildlife Conservation and Protection Act of 2019, the Animal Disease Act of 2015, and the Customs Act of 2017.
Animal trafficking by air travel has been a big issue in the region. A report released in March by wildlife trade monitoring group TRAFFIC said that "Chennai International Airport, Tamil Nadu, recorded the highest number of wildlife seizure incidents" between 2011 and 2020.
It's unclear what the duo planned to do with the critters, but it's good that they are safe with the proper authorities.
Cover photo: Collage: NORBERTO DUARTE & June Kriswanto/AFP