Red panda on the run makes sneaky escape from the zoo
Adelaide, Australia - A seven-year-old red panda named Ravi was on the run from an Australian zoo for two days before he was finally found. And he couldn't even be persuaded to return for his favorite food!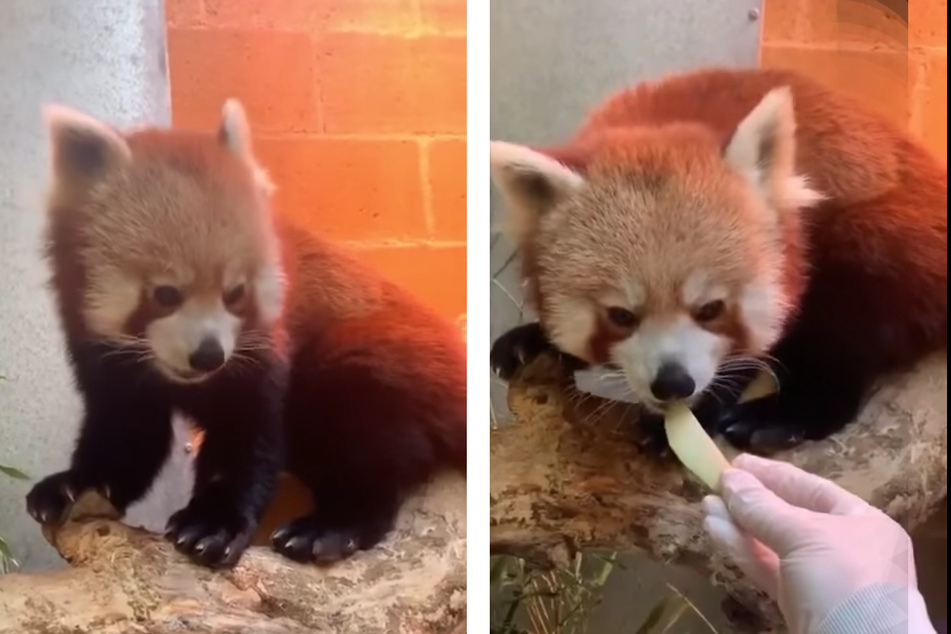 Ravi had just arrived at Adelaide Zoo last week from another zoo, but made a sneaky escape from his new home on Friday morning.
"He'd just arrived and was testing his enclosure," Adelaide Zoo Director Phil Ainsley said. "We know that red pandas are incredibly agile and renowned for being escapologists."
Zookeepers brought the animal to the zoo in hopes that he would mate with a female red panda named Mishry, according to the Associated Press.
Luckily, Ravi was only missing for two days before he was found hanging out in a fig tree in a nearby park. Zookeepers spent most of Sunday trying to coax the fuzzy guy out of the tree with his favorite foods: bamboo and sweet corn. (He is also known to love figs and grapes.)
But the critter didn't budge.
In the end, the zoo's team had to shoot the runaway from his perch with a tranquilizer dart.
"We used a couple of different dart devices, finally got a dart into him and then just had to wait about 15 minutes just for the drug to take some effect," Ainsley said.
Once the drug kicked in, the 11 pound explorer fell into the blankets of zookeepers waiting below. After the soft landing, he was safely returned to the zoo.
The Adelaide Zoo posted a picture of the red panda eating apples on Monday morning, and is said to be "doing well" and is unharmed from his adventure.
Ravi's enclosure is now being secured.
Cover photo: Collage: Screenshot/Facebook/AdelaideZoo