Shark on a boat: Video shows the moment this fishing trip took a wild turn
Massachusetts - This man got more than he bargained for on his fishing trip! The big catch he was reeling in turned out to be a shark, which sent the anglers running for cover as it landed in their boat.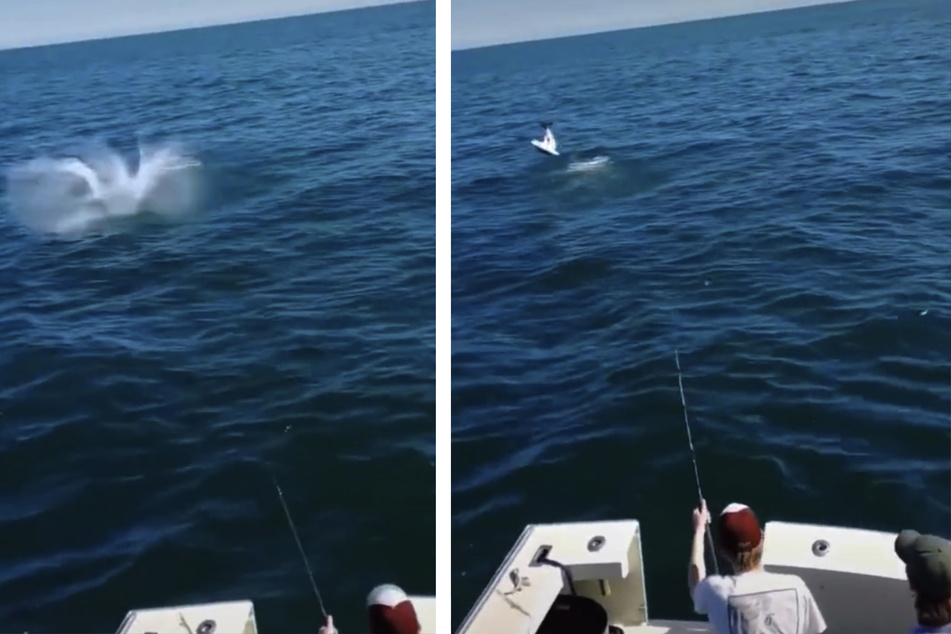 Carey Chen and his friends were fishing off the coast of Massachusetts over the weekend. He was filming when one of the men got a big one on the line.
But "big" turned out to be an understatement, as the wild video posted to TikTok shows.
First, there's general excitement at the catch getting pulled in. The guys let out a "whoa" after catching a quick glimpse of what they've got on the line.
But the mood suddenly turns to utter horror as soon as that something turns out to be a shark, springing out of the water and flopping onto the deck of the boat.
Then scramble away from the thrashing predator, cussing like true sailors.
Shak went into "full air assault mode"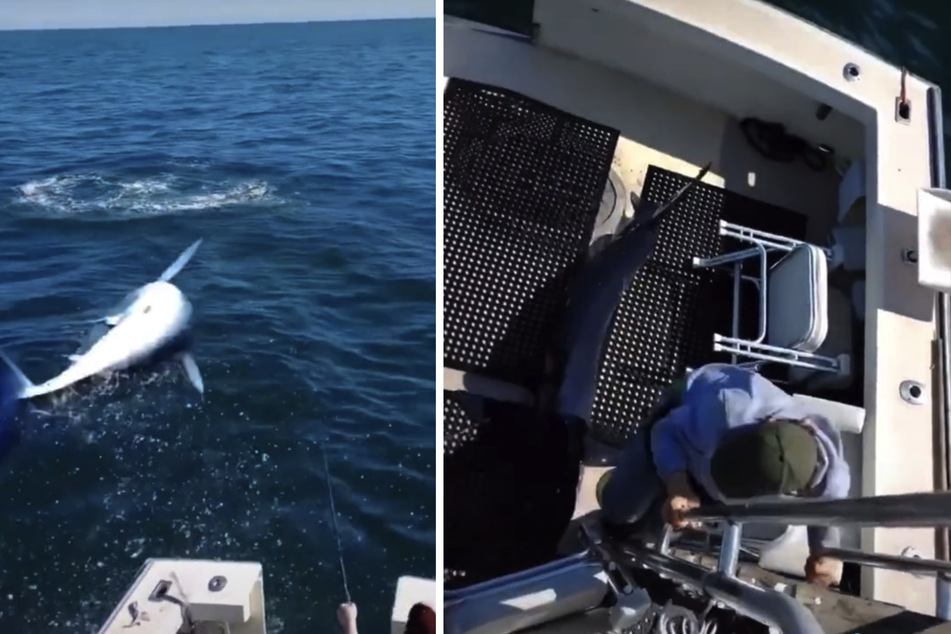 "Don't mess with makos Cameron Sinclair," Chen captioned his viral clip.
"Mako" refers to shortfin mako shark, also known as the blue pointer shark. It can grow up to 13 feet in length.
The mako is also threatened by extinction, mostly due to overfishing. That's why it's safe to assume that the specimen in Sinclair's video quickly ended up back where it came from.
Per the National Oceanic and Atmospheric Administration (NOAA), it's illegal to retain a mako catch – accidental or otherwise.
So spare a thought for whoever had to physically push the shark back into the water.
Cover photo: Collage: Screenshot/TikTok/careychenart