Swimmers faces charges for "harassing" dolphins in Hawaii
Kona, Hawaii - Hawaiian authorities have referred 33 swimmers to US law enforcement after the group allegedly harassed a pod of wild dolphins.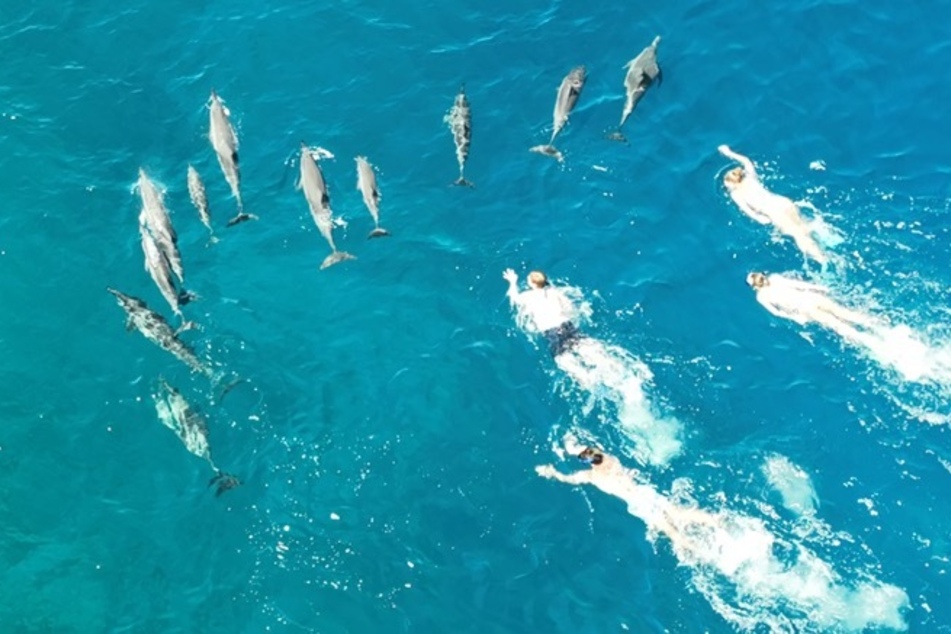 Per the news release from the Hawaiian state Department of Land and Natural Resources on Tuesday, the 33 people are under investigation after officers from the DLNR Division of Conservation and Resources Enforcement (DOCARE), spotted the swimmers in Honaunau Bay during a routine patrol on Sunday.
DOCARE officers informed the group they were violating a 2021 prohibition, which makes it illegal to swim within 50 yards of spinner dolphins near the waters around Hawaii.
The prohibition aims to keep tourists from disrupting the nocturnal animals' sleep by swimming with them, as the Associated Press reported.
Drone video footage apparently showed the swimmers "aggressively pursuing, corralling, and harassing the pod."
Spinner dolphins hunt at night, and though they appear to still be swimming during the day, these critters are really sleep-swimming and don't want to be disturbed.
Cover photo: AI'I ISLAND) – DLNR Division of Conservation and Resources Enforcement (DOCARE)