Texas man tragically killed in his own yard after disturbing a bee hive
Breckenridge, Texas - A terrible tragedy took place in Texas after an elderly man apparently scared bees while mowing his lawn.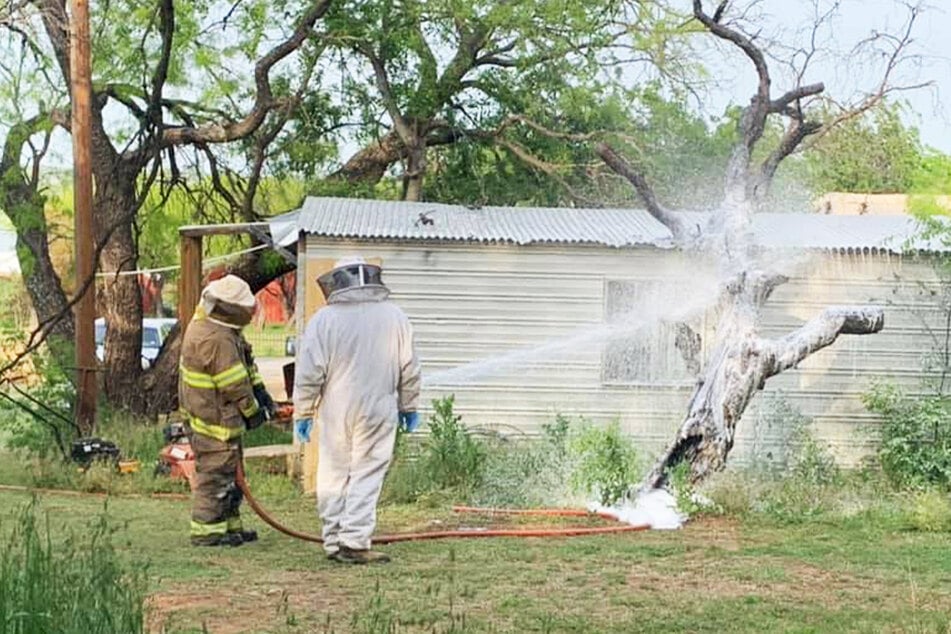 In a Facebook post describing the terrible incident, the Breckenridge Fire Department said a 70-year-old man died had died and his wife was hospitalized after they were stung multiple times by a swarm of bees on Monday afternoon.

According to a Fox News report, the man was mowing his lawn when he was suddenly attacked by hundreds of bees.
His wife came home from shopping a short time later and found him lying on the ground screaming. "You couldn't even see his back or head – he was just covered," the woman told local media.
She alerted the emergency services after the horrific find, who arrived in protective gear and took both people into the house.
By this time, the woman had also been stung several times, while her husband had gone into cardiac arrest.
Neighbors should avoid loud noises until hive could be removed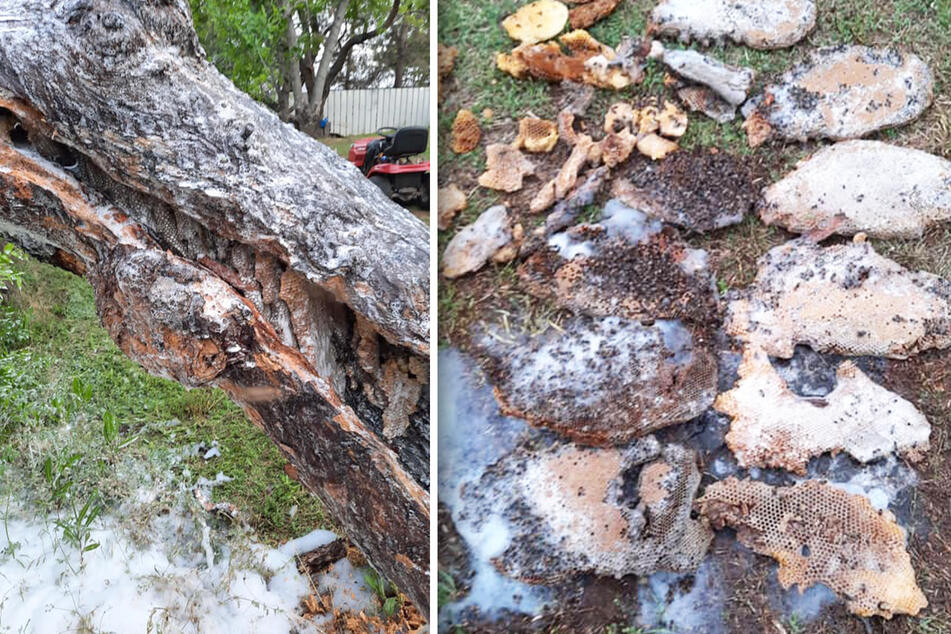 "[We] did everything they could to make this a positive outcome but multiple issues turned this into a tragedy with one person not surviving the attack" the fire department said.
The man's wife was taken to hospital for treatment, but for him, it was already too late.
Meanwhile, police officers went door to door in the neighborhood to ask residents to temporarily refrain from making loud noises, which could startle the insects and make them more aggressive again.
A beekeeper offered his help a short time later and came to the scene of the accident. Together with the police and fire brigade, the expert located the beehive in a tree.
The hive was treated with extinguishing foam and the honeycombs were finally removed from the trunk with hand tools. The bees died as a result of contact with the foam.
No other persons were injured during the rescue operation, according to the report.
Cover photo: Breckenridge Fire Department