Shear madness! "Baarack" the sheep rescued from woolly nightmare
Lancefield, Victoria - This sheep had more than a bagful of wool! The poor animal, who was carrying 77 pounds of fleece on his back, was found roaming the wild in the Australian state of Victoria and rescued.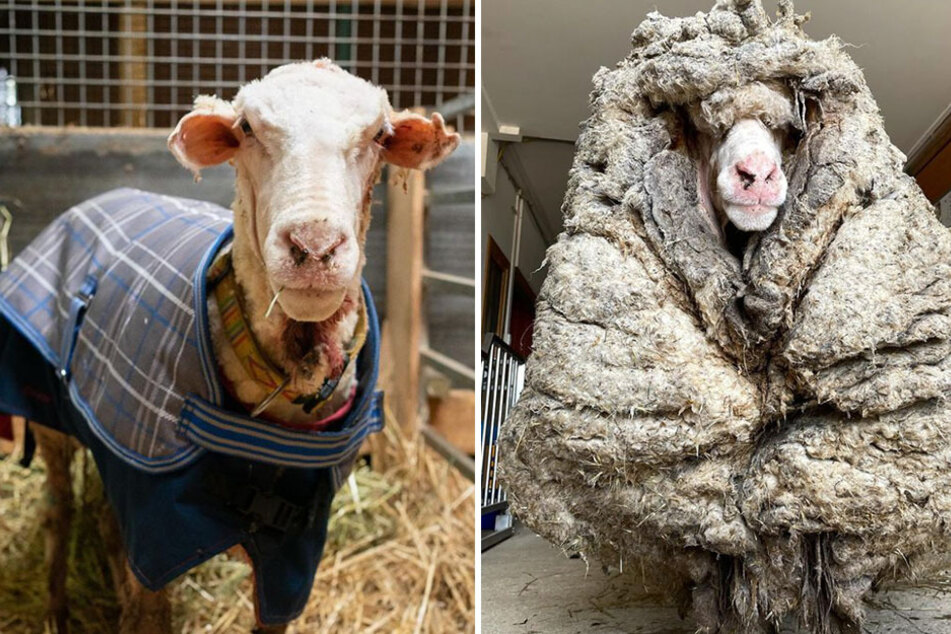 After a hiker stumbled upon the sheep roaming through the Australian forests of Lancefield, it was picked up by the team at Edgar's Mission Farm Sanctuary.
The sheep, whom they named Baarack, joined a group of other rescued animals at Mission Farm.

After Baarack's fleece was shorn for the first time in many years, they found that he had been toting around half the weight of an adult kangaroo on its back.
In the process of Baarack being shorn, the team at Edgar's Mission Farm sanctuary also discovered that his ear had been tagged, indicating that he was once an owned sheep.
Kyle Behrend, who is a team member at Mission's, spoke to Reuters: "He had at one time been ear-tagged, however these appear to have been torn out by the thick matted fleece around his face."
Baarack's ability to survive on the wild for an extended period of time shows the resilience of sheep under extreme circumstances. After all that exhausting survival, he and his fellow four-legged friends are being treated to regular concerts form a harpist at Edgar's Mission.
Not having hearing completely muffled by huge clumps of wool probably enhances the experience.
Cover photo: instagram/edgarsmission