Woman freezes in shock after spotting an other-worldly creature
Chibolo, Colombia - She initially thought she had come across an odd-looking piece of wood. But when it opened her black eyes and revealed its enormous mouth, the woman froze in shock: what kind of strange creature is this?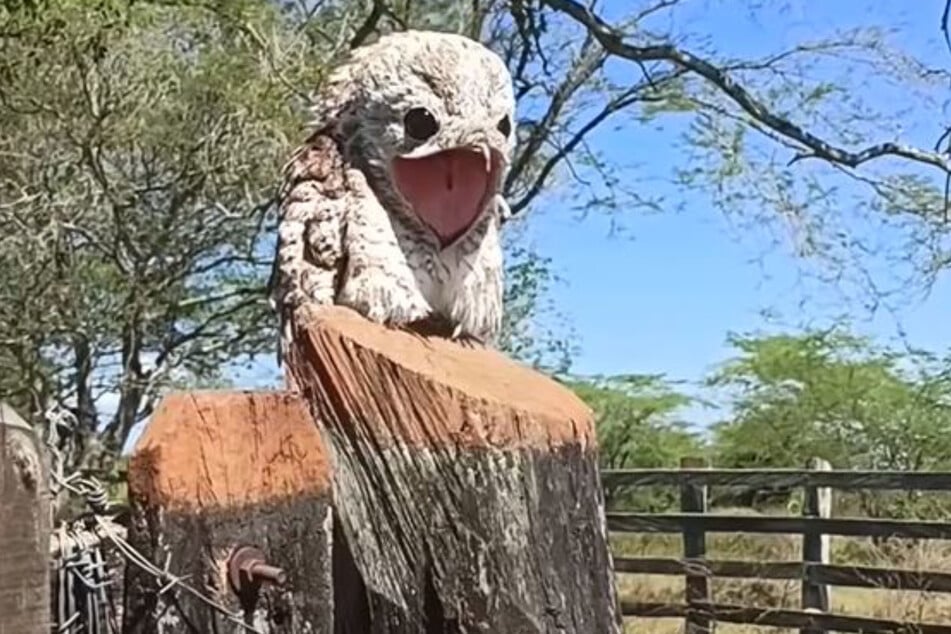 After taking a closer look, the Colombian realized that the creepy creature could only be a bird.
But it was unlike any other bird or animal she'd ever seen before.
She just had to film the camouflaged bird sitting perfectly still on top of a fence in Chibolo, Colombia.
But then the odd Pokémon-like creature suddenly moved its head and revealed the full extent of its extraordinary mouth, an amazing sight which the woman luckily managed to catch on tape.
"The bird opened its eyes and mouth and scared me a lot but being so strange I decided to take pictures and record videos," she told the Daily Mail.
The strange creature is also known as a "ghost bird"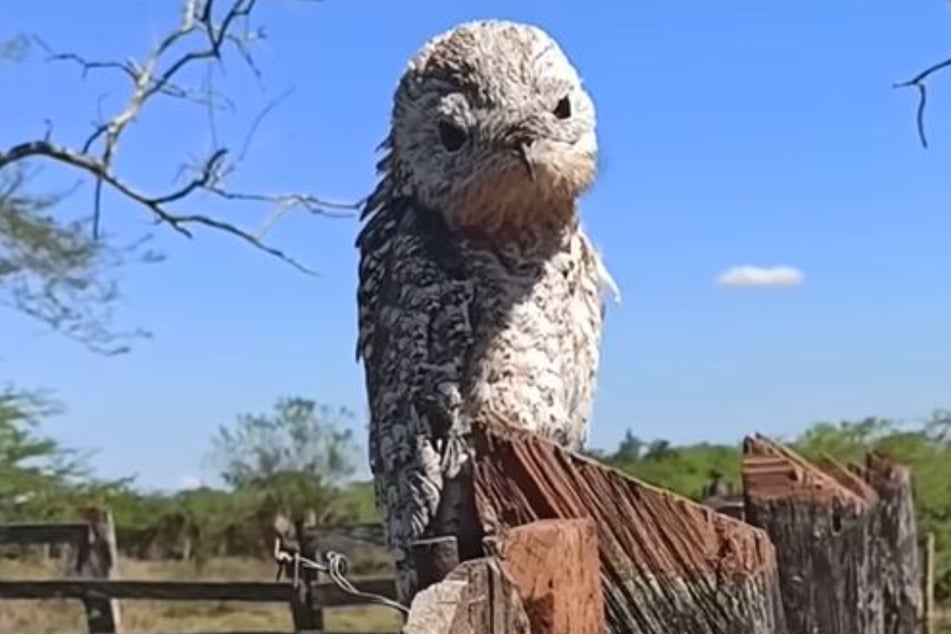 "When I got closer I raised my hand, and he opened his mouth in reply," she continued.
She explained she had visited the farm five times before the strange sighting and had never seen the animal, but neighbors recalled hearing its calls.
The mystery was solved when the woman found out the bird in front of her is a potoo, also known as "ghost bird." The nocturnal species lives in the Southern Hemisphere and uses camouflage to hide from its predators.
On the rare occasions that it shows itself in daylight, it's typically spotted on broken tree branches or wooden fence posts.
The birds are about 15 inches long with gray-brown plumage that helps them blend in with their wooden surroundings.
Its special talent is pretending to be a tree stump – and it certainly did a good job on this occasion, judging by the woman's surprised reaction.
Cover photo: YouTube/Screenshot/Henry Singh