Woman snaps last family picture before shark takes her husband away
Limestone Coast, Australia - Within moments, a sunny vacation day turned into a horrifying nightmare for this young family from Australia.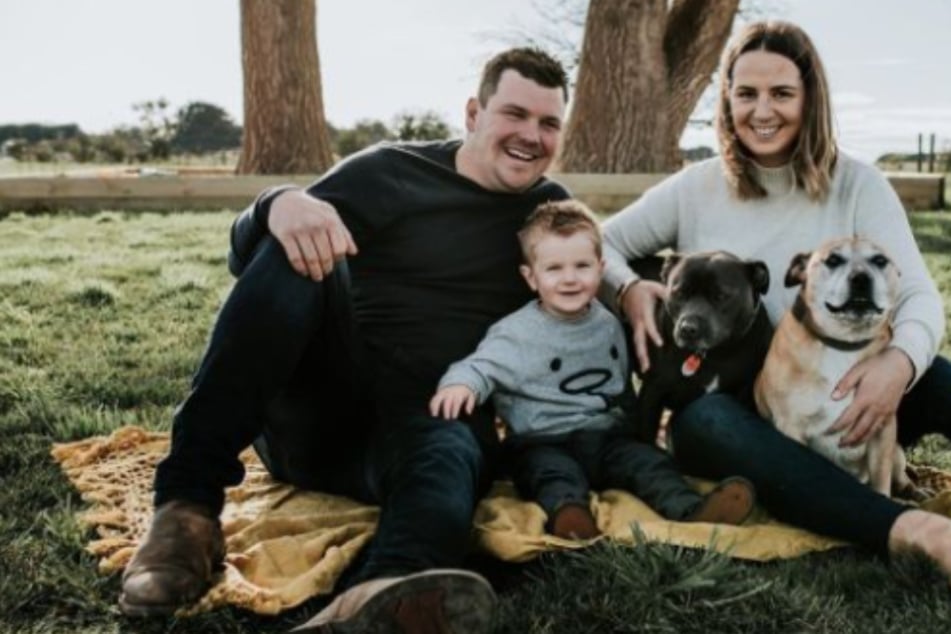 A husband and father of an almost three-year-old son went missing and was reportedly attacked by a shark on Thursday, January 28.
The Craw family were enjoying a sunny holiday on the beach at Port MacDonnell in South Australia. Duncan had been snorkeling while his wife Taylia bathed in the sun and their son Levi built a sand castle, 9news.com.au reported.
Taylia even snapped a photo of Levi cheering at the camera with his dad swimming in the background. It would be the last picture she'd ever take of her husband. Just seconds later, she lost sight of him in the water.
When the rescue team arrived to the scene, they could only find his remains in the water.
His torn wetsuit and fins led authorities to believe the family father had been attacked by a great white shark that had been spotted in the area.
Family father suffered a medical episode before the shark arrived
Officials later clarified the 32-year-old likely did not die from the shark attack. They suspected he had already passed away from a medical emergency before the shark came to maul him.
"While we may never know for sure, based on the evidence we do have, we now believe it is most likely Duncan suffered a medical episode long before the arrival of the shark," the family said in a statement.
"It brings us comfort to know that he would have passed away peacefully in the water," they continued.
In the meantime, friends of the Craw family have set up a fundraiser in an effort to support Duncan's and Taylia's son Levi in the future and "ease the burden" for the widow.
"Levi now knows his daddy is in heaven, and Duncan's family and friends are determined to ensure he will remember how much Duncan loved his little man," the campaign reads.
With an original goal of $50,000, the family has already received an outpouring of support, raising $48,000 and counting within the first five days.
Cover photo: Screenshot/GoFundMe/Duncan's Legacy for Levi