The City of Austin kicks off Phase Two of the public camping ban, but are officials overstepping?
Austin, Texas – Phase Two of Proposition B's four-tier homeless camping ban began on June 13, and local law enforcement has wasted no time with their clean-up and clear-out efforts, starting at Austin City Hall.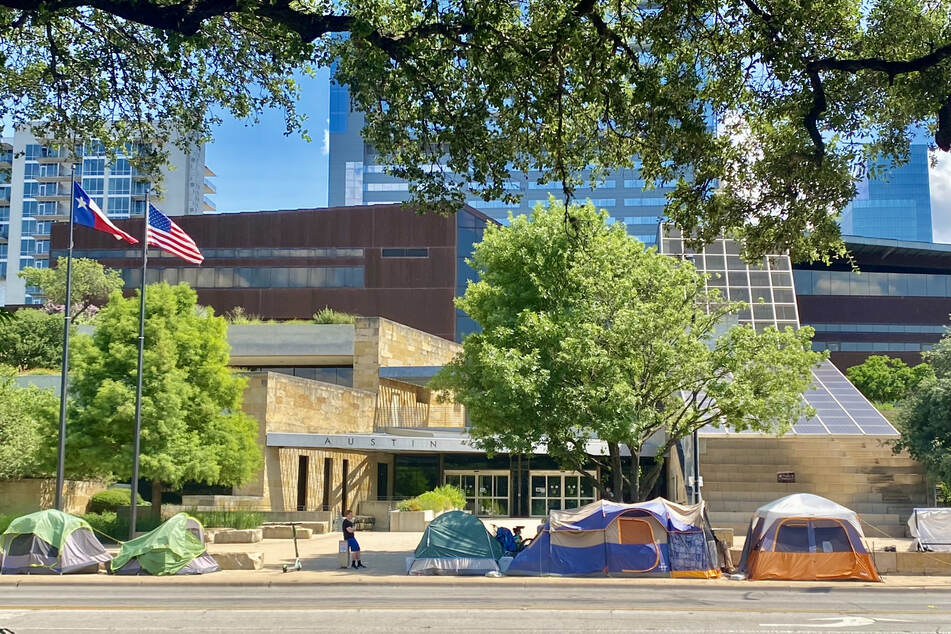 City officials began the citation and clean-up process on Monday, despite the fact that the clearing of encampments isn't supposed to take place until Phase Three begins on July 11.
On Monday morning, a crowd gathered around Austin City Hall as police created a barricade with their bikes to block off pedestrians from the city's clean-up crews.
According to the City of Austin's website, Phase Two of the public camping ban will allow officers to distribute warnings and citations to those violating the public camping restrictions that Austin residents voted to reinstate on May 1.
The streets surrounding Austin City Hall were blocked off from pedestrian access while law enforcement and city officials loaded used mattresses, tents, and other belongings onto trucks to haul out.
The city said the reason for the load out was that it needed preparation time for upcoming construction to improve transit safety. They plan to update crosswalks and curbs, and claim they had warned people in the area they would need to leave.
Several tents still remain in front of City Hall, but police cannot legally force anyone to pack up shop until Phase Three, unless they have warrants out for other crimes.
Yet, seven people were arrested on Monday for interference with public duties and failure to obey a lawful order.
Residents react to Phase Two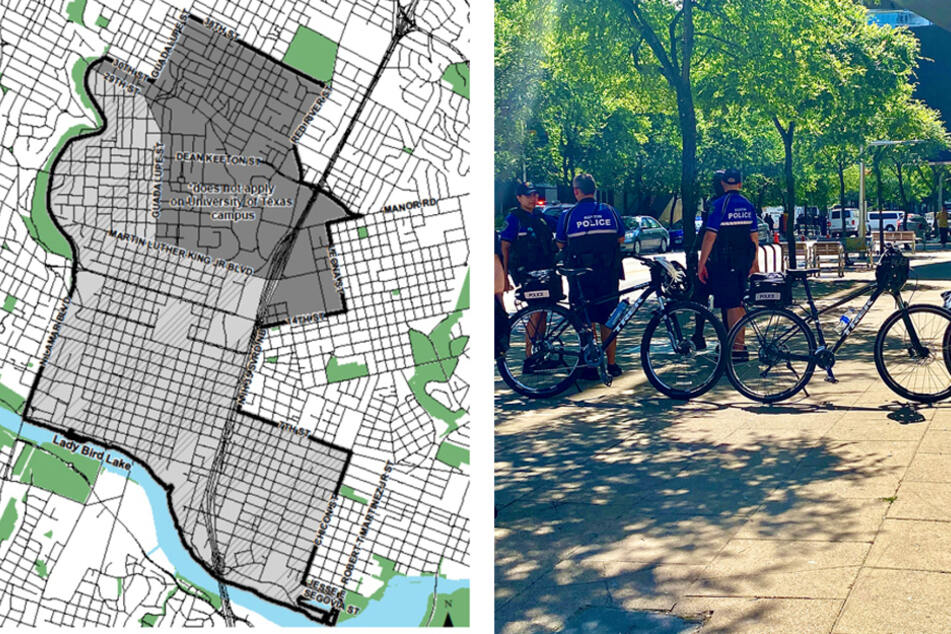 Residents and those passing by the scene on Monday morning looked on with amazement and confusion, as displaced citizens wondered what they would do next.
One man experiencing homelessness – whose tent was recently removed – told TAG24, "It feels like a total set up. I don't know what I am supposed to do."
More than likely, he's not the only one asking themselves that same question. Although the city council has been discussing housing and reintegration solutions for homeless residents, no set plan has yet to be outlined or discussed.
As of now, the city council is looking into creating encampment sites on various city-owned properties that would provide safe shelter, around-the-clock security, and resources like running water and electricity for those experiencing homelessness.
However, it is critical to note that the public camping ban doesn't cover every part of the Austin-Metropolitan area. The city's downtown entertainment district, East 6th Street, and 7th Street have been zoned into the ban, along with the University of Texas' campus and nearby neighborhoods.
Phase Three is set to roll out on July 11, and will allow police officers to write tickets and make arrests if individuals fail to move within 30 minutes of being warned.
Cover photo: Collage: Taylor Kamnetz / Screenshot / City of Austin