New York Covid restrictions mostly lifted as Cuomo announces 70% vaccination milestone
New York, New York - New York reached a major pandemic milestone Tuesday as Governor Andrew Cuomo announced that 70% of adults in the state have received at least one dose of Covid-19 vaccine.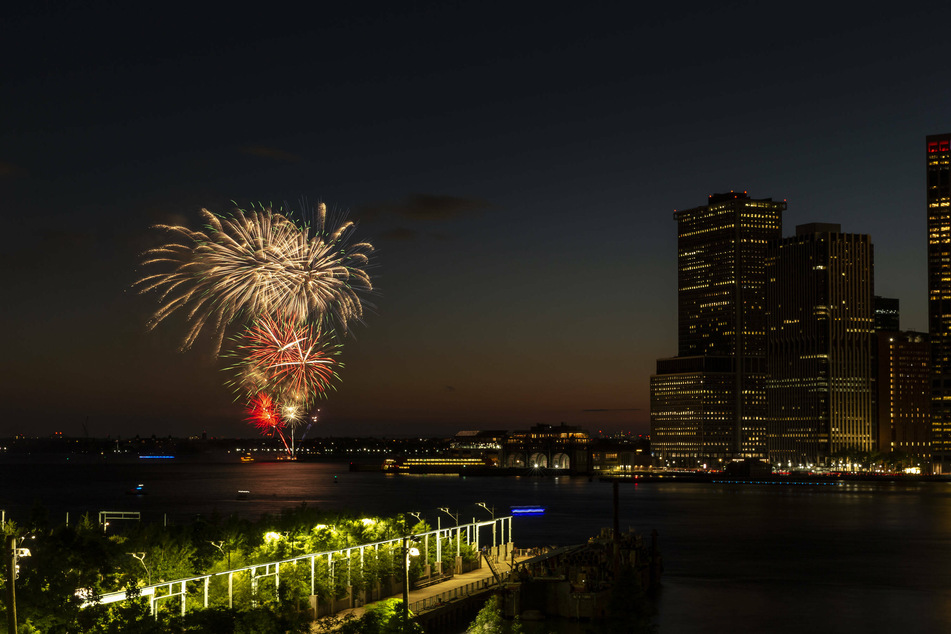 To honor the occasion, landmarks will be lit up in blue and gold and fireworks displays will be held across the state as the majority of remaining restrictions are lifted.

"The state mandates that have proven right and correct, and brought us through this pandemic, are relaxed as of today, effective immediately," the governor said during a celebratory event packed with supporters and labor leaders at One World Trade Center.
As of Tuesday, capacity limits, social distancing, disinfection and mask protocols and health screenings will no longer be mandatory for most businesses.
Some restrictions and limits will remain mandatory at large-scale event venues, schools, public transit, shelters, jails, nursing homes, and other healthcare settings.
Cuomo set the 70% target last week as he sought ways to encourage more New Yorkers to get immunized against the deadly virus. Vaccination rates have slowed in recent weeks and some areas of the state, including several ZIP codes in the city, are lagging far behind when it comes to shots.
Fourteen other states have already passed the threshold, according to Centers for Disease Control and Prevention data.
Cuomo has remained focused on vaccinations and reopening the state as infections fell, despite being embroiled in multiple scandals and facing calls for his resignation in the wake of allegations of sexual harassment.
He is also contending with federal and state probes into his administration's handling of the pandemic and an impeachment inquiry being run by the state Assembly.
The event Tuesday mirrored several recent appearances in which Cuomo has touted infrastructure projects and surrounded himself with supporters and political allies.
Cover photo: IMAGO / Pacific Press Agency