Alec and Hilaria Baldwin's baby number seven is here and she's got a unique name!
Los Angeles, California - Actor Alec Baldwin and his wife, yoga instructor Hilaria, have welcomed their seventh child into the world.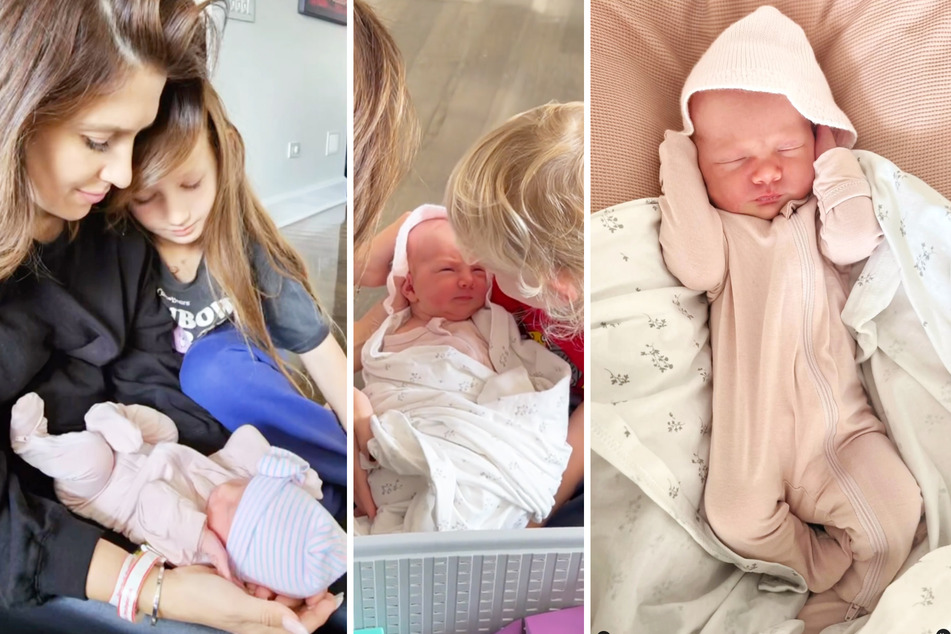 "She's here!" Hilaria Baldwin wrote in her latest Instagram post and shared photos and videos of her and Alec's newborn daughter on Instagram on Saturday.
The post shows the newborn with her celeb dad and new siblings.
"We are so excited to introduce you to our tiny dream come true," continued Hilaria. The proud mom shared the new baby girl's unique name: Ilaria Catalina Irena.
The 38-year-old confirmed the birth took place on Thursday and that both she and Ilaria are "happy and healthy."
Back in March, Alec's wife took to Instagram to announce her pregnancy. She shared a video of she and the actor telling their children that they were getting a new sibling.
At the time, she wrote, "After many ups and downs over the past few years, we have an exciting up and a huge surprise: another Baldwinito is coming this fall."
Alec Baldwin's welcomes eighth child
The couple, who have been married since 2012, now have seven children together, with ages ranging from one to eight years old.
Before the birth of their fifth child, Eduardo "Edu" Pao Lucas, Hilaria also suffered two tragic miscarriages.
Alec Baldwin is dad to 26-year-old Ireland Baldwin too, whom he shares with his ex-wife, Kim Basinger.
Cover photo: Screenshot/Instagram/hilariabaldwin