Angel Reese and her "baddie" teammates go TikTok viral
Colorado Springs, Colorado - Angel Reese and her "baddie" teammates are ready to rock at the international AmeriCup Tournament!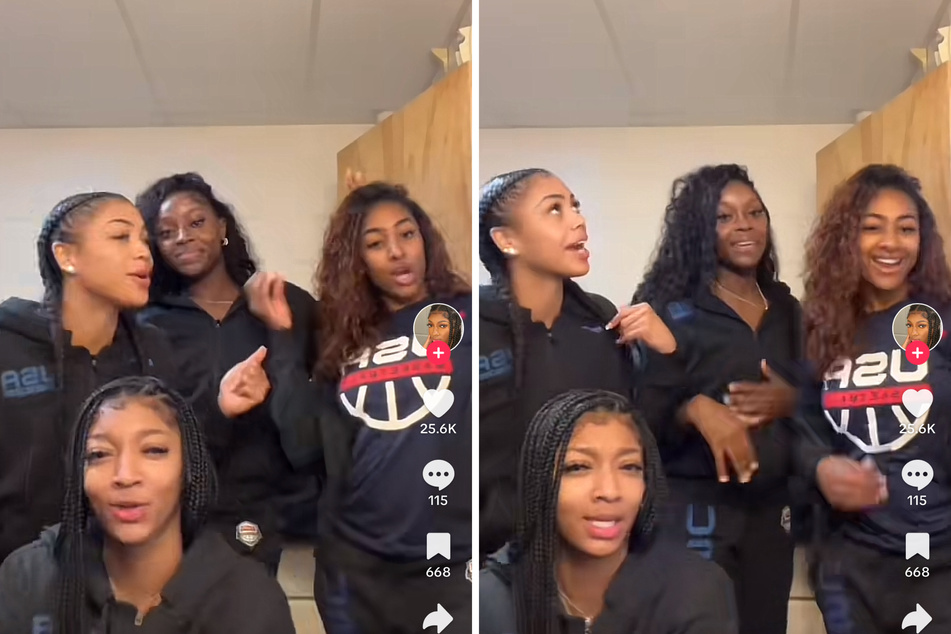 Last month, the LSU Tiger was named as one of the superstar athletes picked to represent Team USA at the upcoming 2023 FIBA AmeriCup.
Since then, Reese has been training with her Team USA teammates and giving fans an inside scoop on the ladies' chemistry.
In her latest TikTok, the NCAA champion and her touted AmeriCup teammates went viral and sent basketball fans into a frenzy.
Angel, along with Laila Phelia, Raven Johnson, and Deja Kelly gave fans the ultimate off-court bonding moment, rapping Cardi B's lyrics in Put It On Da Floor (Remix).
Angel is no stranger to the song. The athlete-influencer made a cameo appearance in the music video for the track.
"angel + deja ?!?!! giving disney crossover episodeeee," one fan said.
"Allll Star Squad, love to seee this queens," another commented.
"@angel reese couldn't wait for the "I been ballin so d**n hard could've went to LSU" part," another fan joked.
"Y she point at them when cardi said I'm smokin on u... this funny," another added.

Will the team's on court skills prove as fire as their rapping?
Angel and her teammates are certainly building the hype for the FIBA AmeriCup, set for July 1-9 in León, Mexico.
Cover photo: College: Screenshot / TikTok / angelreese10