Angel Reese hits back at haters in epic Father's Day post
Baton Rouge, Louisiana - Angel Reese couldn't help the LSU Tigers women's basketball team win their first NCAA basketball title without practicing in the gym!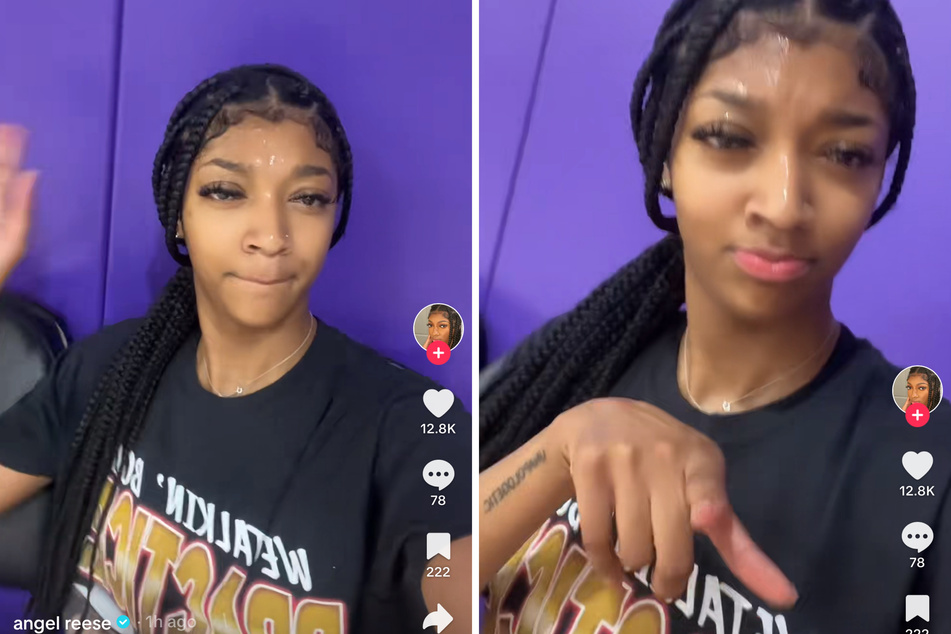 Since winning the 2023 NCAA national championship alongside her LSU women's basketball team in April, student-athlete Angel Reese has been in the national spotlight.
But with more notoriety comes an uptick of haters!
Luckily, though, Reese knows how to handle the hate with class – just as she did her competitors on the court this past season.
On Sunday, the 21-year-old LSU hooper put her social media haters in their place.
In a TikTok video captioned, "since im 'never in the gym' happy Father's Day to all the fathers out thereeeee," Reese is seen sweating in the gym after a workout.
Not only did the star hooper call out her haters, but she also proved them wrong.
Like an army ready for battle, the Reese Cups aka Reese's fan base swarmed to her comments section to defend the LSU Tiger.
"Either way u can't win, if you post yourself in the gym ur 'not working' but when u don't post ur 'never in the gym'," one fan commented, to which Reese jokingly replied, "I CANT WIN EVER."
"Why are people so nosy you are at lsu of course you work out best woman basketball player I have seen," another fan wrote.
Will Angel Reese's offseason training lead her two win another NCAA title with the LSU women's basketball team? Fans will just have to wait and see!
Cover photo: College: Screenshot/TikTok/angelreese10