Angel Reese officially has a new boo – and he's a baller too!
Baton Rouge, Lousiana - LSU athlete Angel Reese has officially revealed her new boo!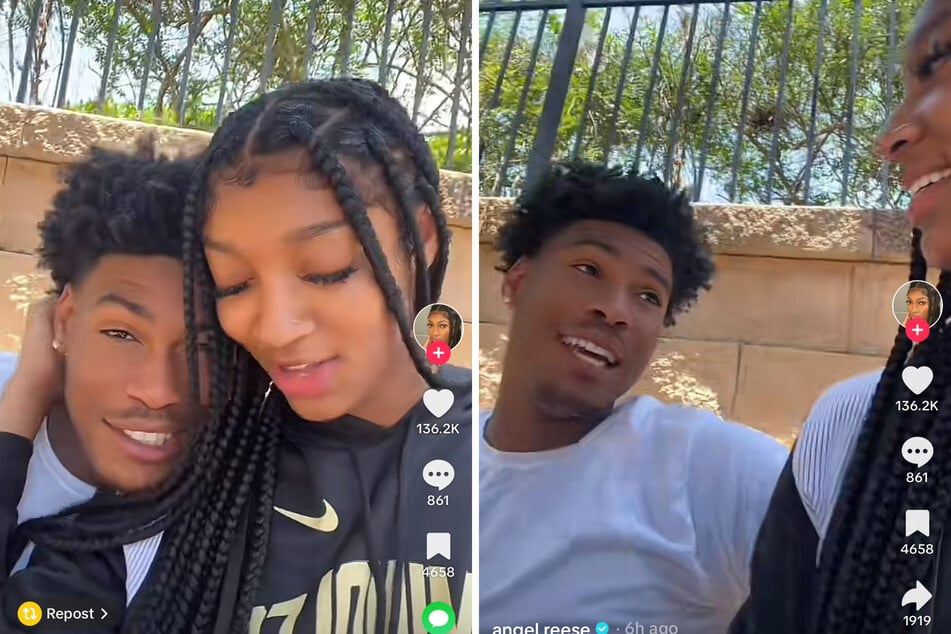 The basketball star sent shockwaves over the internet when she posted a video of whom many fans believed was her new "mystery" man.
While some guessed he was Florida State hooper Cam'Ron Fletcher, on Thursday, Angel Reese confirmed that the mystery boy is, in fact, Fletcher!
In a viral new TikTok, the 6-foot-3 forward was seen being all lovey-dovey with her man as they cuddled and sang to each other.
With over half a million views, a hundred thousand likes, and thousands of bookmarks, Reese sent TikTok into a frenzy in her comments.
Angel Reese finds romance with fellow college athlete
"I'm happy for you sis. I loveee this for my girl," one fan wrote.
"Angel i'm tryna get like you," another added.
"angel it shoulda been me," someone else joked.
"I just fell to my knees in dollar Tree," another fan hilariously added.
With both Angel Reese and Cam'Ron Fletcher in their college basketball offseason, fans can be sure to see more content from the "Love and Baksetball" couple coming soon.
Cover photo: Collage: Screenshot / TikTok / Angelreese10