Arnold Schwarzenegger accused of farting in Miriam Margolyes' face!
London, UK - Actor Miriam Margolyes accused Arnold Schwarzenegger of "deliberately" farting in her face.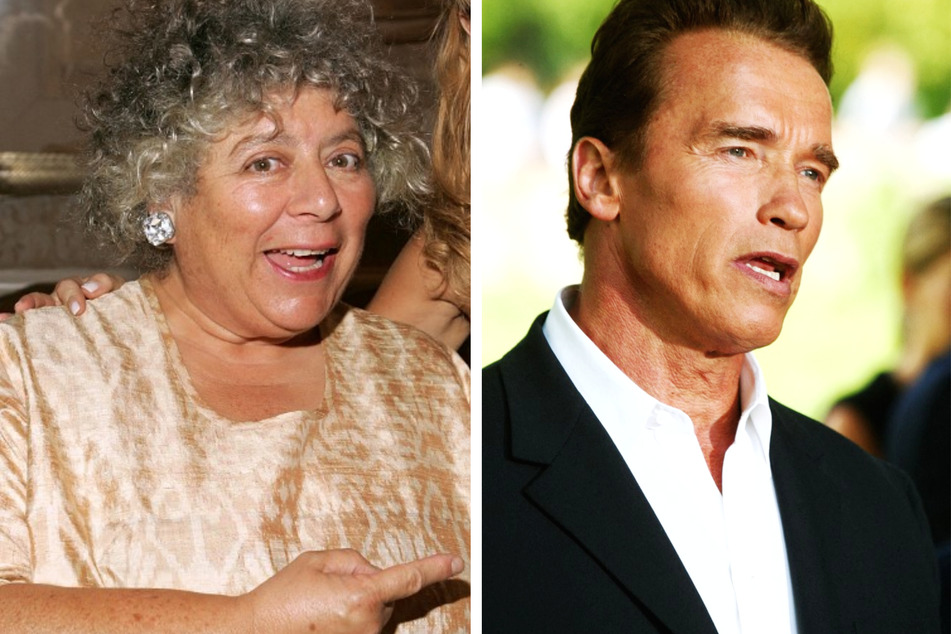 During a recent episode of the Australian podcast I've Got News for You podcast, Margolyes held nothing back as she explained why she's never been the Terminator's biggest fan.
"He's a bit too full of himself and I don't care for him at all," she said. "He's a Republican, which I don't like. He's actually quite rude."
The two worked together on the 1999 awful sci-fi action film End of Days, and one experience in particular left Margolyes with a bad taste in her mouth.
"He farted in my face. Now, I fart, of course, I do – but I don't fart in people's faces. He did it deliberately, right in my face," she insisted.
The film starred Schwarzenegger as an ex-cop who is forced to battle Satan, who has traveled to NYC to find a wife.
"I was playing Satan's sister, and he was killing me, so he had me in a position where I couldn't escape and lying on the floor. And he just farted," Margolyes explained.
"It wasn't on film, it was in one of the pauses, but I haven't forgiven him for it."
Arnold Schwarzenegger hasn't responded to the accusation yet, and he's likely to wait until it all blows over.

Cover photo: Collage: Frazer Harrison/Getty Images North America/Getty Images via AFP & Kevin Winter/Getty Images North America/Getty Images via AFP